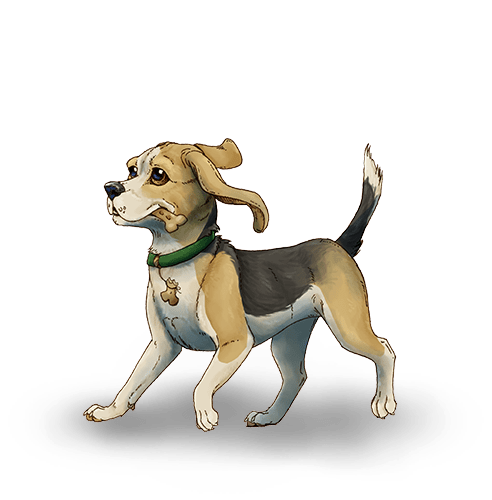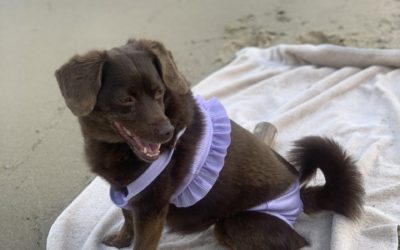 This week I have my sassy purple bikini - perfect for the beach! I can relax, sunbathe, boat, swim, and even dog some good holes in the sand. Could it be any better?! My human found this in the Walmart toddler section, for guess what?! Only $5! I love fashion and a...
read more
Welcome!
Hello and welcome to Minna and the Canine Club's blog! We are so glad you are here. After four years of life with my adorable (and wild) rescue dog Minna, three years of building a business and writing the first book of our series, two years of working on the website, and one year of preparing to launch, here we are! This has been a dream for so long, and today, it is coming true.
Soon, these pages will be filled with stories. Tales (or should we say, tails?) of the times Minna chewed her way through an interior door so she could rule the house by herself. The story of the first time we heard Kelly's (another Whimsical Writer) rescue dog bark for the first time on Super Bowl Sunday after being too timid to make a noise for weeks. Stories will be shared about the adventures that are Minna and the Canine Club. We will write about the journey of reading classic books that have given us the desire to write our own children's book series as a family and base the characters on our very own beloved dogs. We will feature our favorite dog friendly restaurants, beaches, and destinations. We will share videos, funny stories, anecdotes, and inspiring real life moments. There will even be days when the canines themselves will lend their paws to the keyboard and share from their point of view (UH OH!). And, considering three out of four of us Whimsical Writers are teachers, you can bet we will share some teaching tips that we have learned from our experiences and fellow colleagues. Mostly, we hope that this blog will inspire you to dream and follow your passion, as well as encourage you to want to make a difference in a dog's life and in a child's life. We all know the importance of reading, and our hope is that we can play a small part in making reading a magical place for children where they can dream whatever dream they can conjure up. And maybe, just maybe, they will remember the characters in our books, Minna and the Canine Club, when they need some encouragement in their lives. We pray that you too will find the simple joys of spending time with a four legged best friend and see the value they bring to all of our lives.
Minna has given me countless adventures and memories each day and reminds me to live life to the fullest. Her spunk and determination led me to make my dream of being a children's book author come true. I hope her story, the story of the other members of the Canine Club, and the real life stories of the dogs we feature on this site will in some way do the same for you.
As Minna and the Canine Club would say, "Tails up, it's time for an adventure!" (And I have a feeling this book adventure just might be the biggest one yet!)
Erica