It's hard to believe that it's already been two weeks since we were at the adorable bookstore, Read With Me, in Raleigh, North Carolina! Several months ago while looking through the best bookstores in the United States, we came across Read With Me. According to many different sources online, Read With Me is listed as the best children's bookstore in North Carolina. When reading more about it, I found it the owner, Christine, has a passion for children's education as well as books. Being a teacher and a writer, I knew this was a store I would have to visit! Fast forward many months and there we were, hosting a Writer's Workshop session in the lovely store.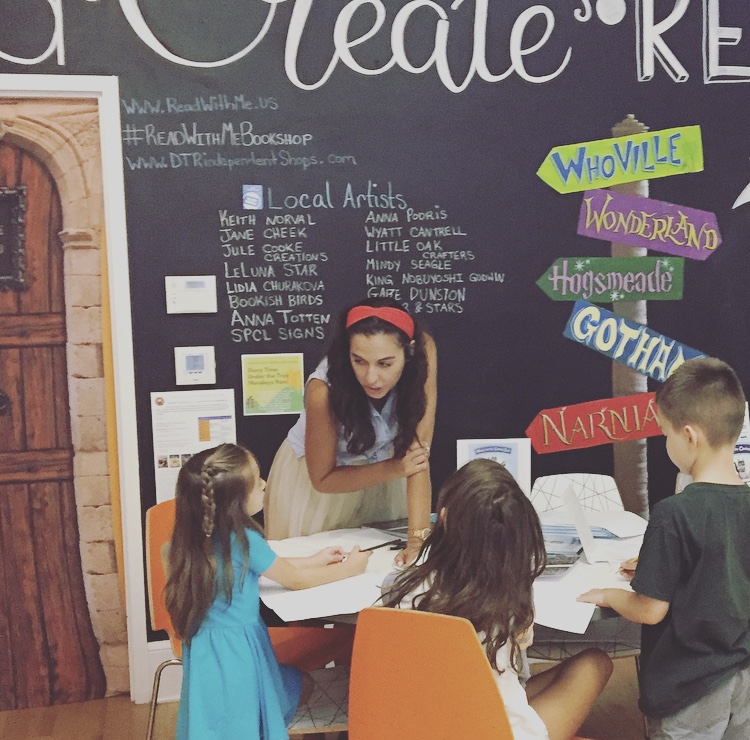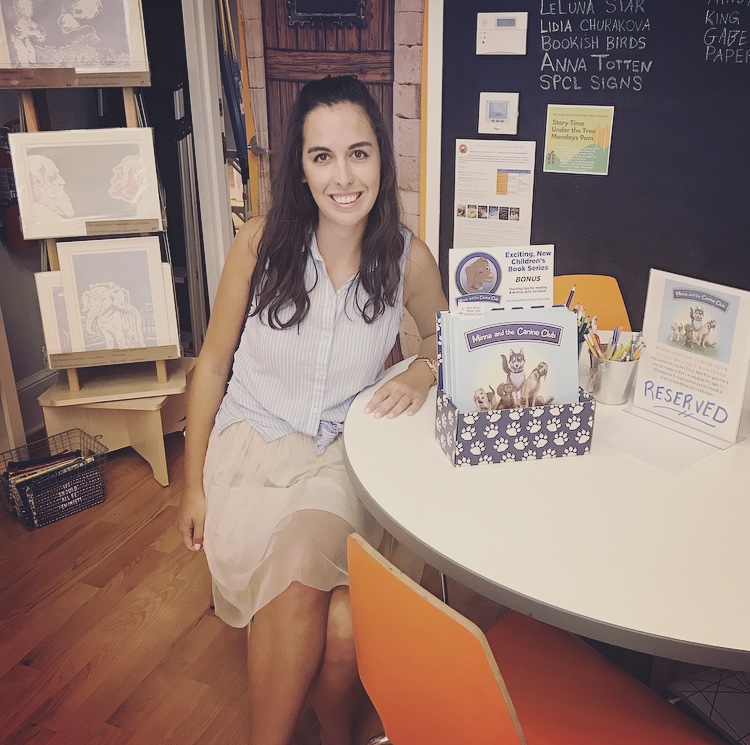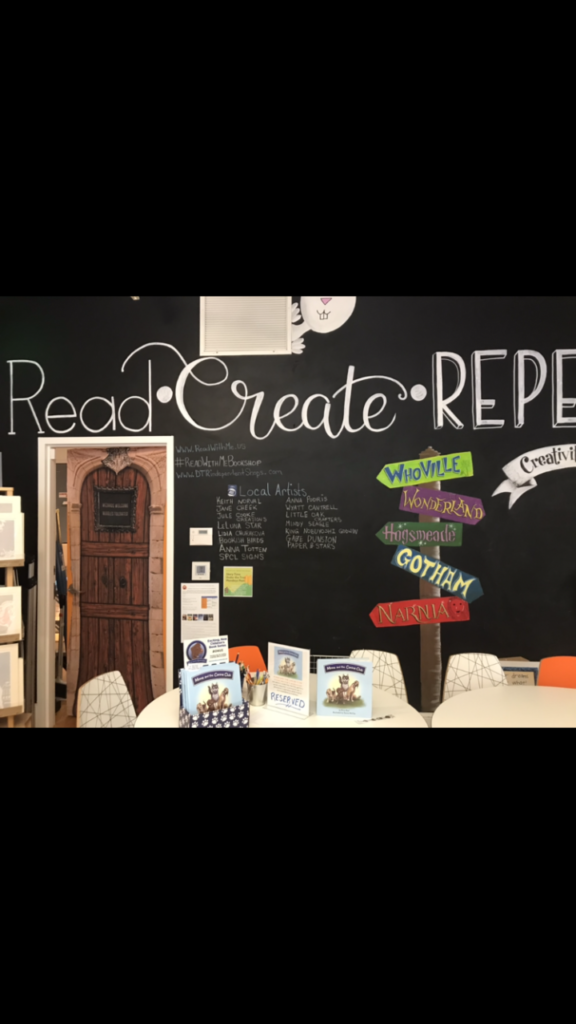 During this workshop I had the privilege to work with children on how we develop stories. I was truly blown away by the kids' talent. They all were so energetic about Minna and the Canine Club, and it was such a joy to answer their questions about the characters that I so greatly love. Beyond that, we worked together as they wrote down ideas for their own stories. They picked their best idea and began to develop a storyboard. I couldn't believe how focused and enthusiastic they all were, not to mention, how fantastic their writing skills were.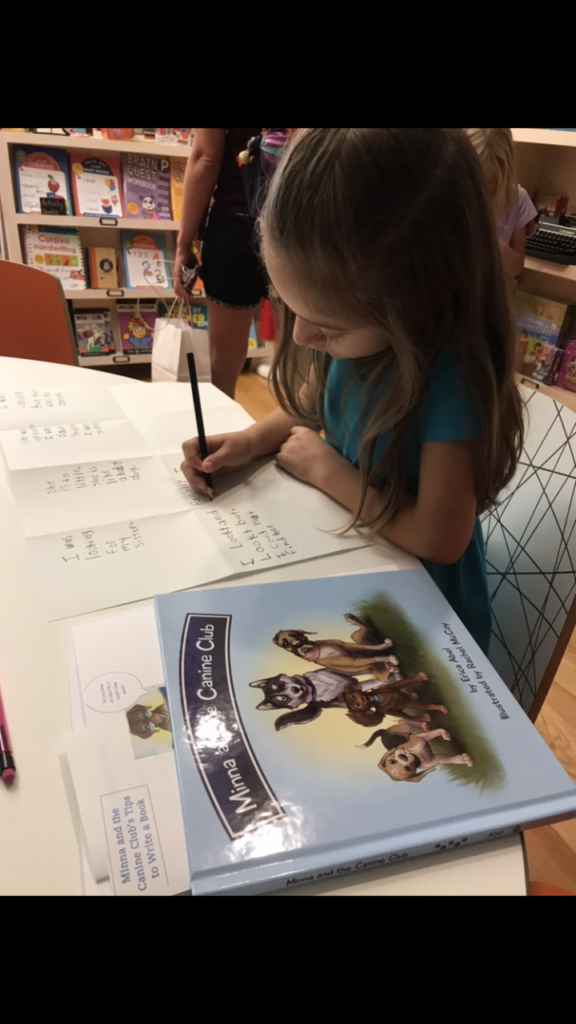 If anything, they reinvigorated me as a writer and a teacher. The session reminded me how we can all be from different places around the world, be of different ages, have different hobbies, but all come together with a story. Words really do matter, and words really do make a difference.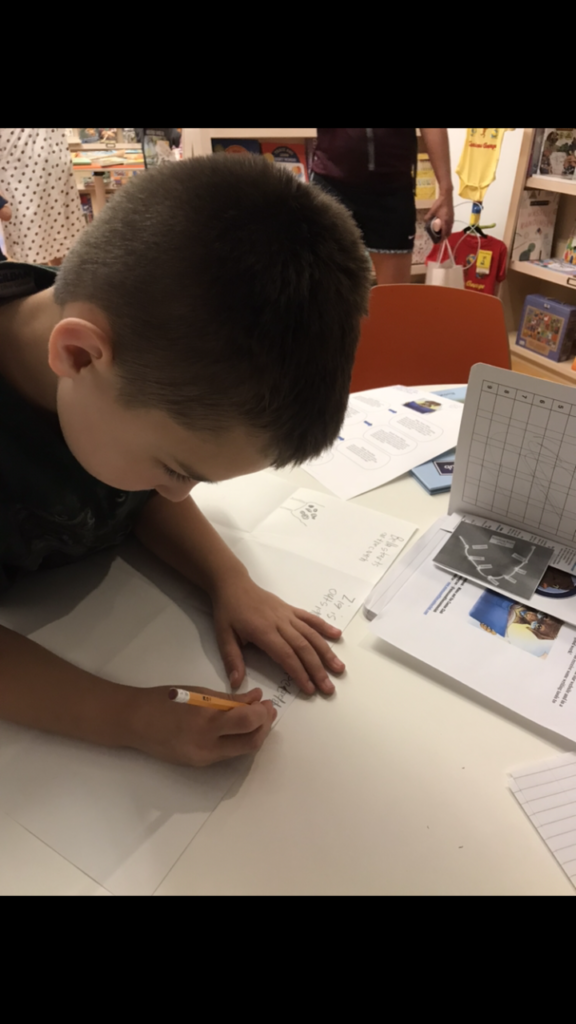 To the kids in that workshop with me that day, I can't wait to read more of your writing!
P.S. In true Clancy style, after the workshop we rewarded ourselves with a delicious meal at Southern Charred BBQ!