Summer is such an important time for kids and families, and it is the perfect opportunity to do some fun learning. Children who do not read during the summer months or have exposure to books experience the "summer slide" where their reading levels will dip. This does not mean that summertime reading needs to be work or boring! Summer reading can give children the chance to see how wonderful reading and learning can be.
One way we love to make learning fun is by taking an educational trip. This can be a day trip, a museum, or anywhere where children have the opportunity to learn something new in a fun way. A week ago, we went on a road trip to Colorado. Along the way, we stopped in West Branch, Iowa to visit President Herbert Hoover's childhood home and resting place. This stop was wonderful! You could go to the National Park Station, then go through his childhood home and town, walk up to his gravesite and then visit his presidential library. All sites were great for kids and adults alike, and taught us so much about this man's humble life.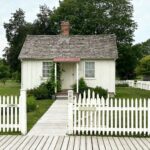 Herbert Hoover, also known as The Great Humanitarian, was our country's 31st president. I am ashamed to admit that before this trip I didn't know much about him, but after visiting his home I am so glad I took time to learn more about him.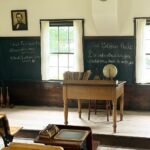 I was so humbled by President Hoover's life story and years of service to his country, to children in need around the world, and to his efforts in conserving nature. Something I loved learning about him was how he was constantly helping others. Despite being President of the United States, from what I can tell he never thought of himself as too good for helping. I was truly inspired by his life, and again inspired to be an American. How amazing is it that someone could be born in a tiny one room home in the middle of nowhere, become an orphan at ten, and then years later become our nation's 31st president?!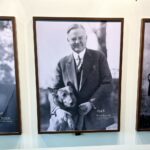 I love this quote from him:
"My country owes me no debt. It gave me, as it gives every boy and girl, a chance. It gave me schooling, independence of action, opportunity for service and honor. In no other land could a boy from a country village, without inheritance or influential friends, look forward with unbounded hope."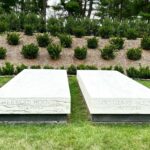 It was great to see so many families taking their children on an educational trip like this that not only give them a fun chance to read while in a new place, but broadens their horizons and opens their eyes.