Tis the season for homegrown, fresh-picked fruit! Here where the Whimsical Writers reside in West Michigan, we treasure the warm summer months that bear the delights of strawberries, cherries, blueberries, and more! Recently we went on a strawberry haul and found such joy in getting our hands a little dirty as we crouched down close to pick the ripest, sweetest, and juiciest strawberry! With that being said, here are some follow-up ideas of read alouds and recipes for you or your children to partake in after a day in the strawberry fields.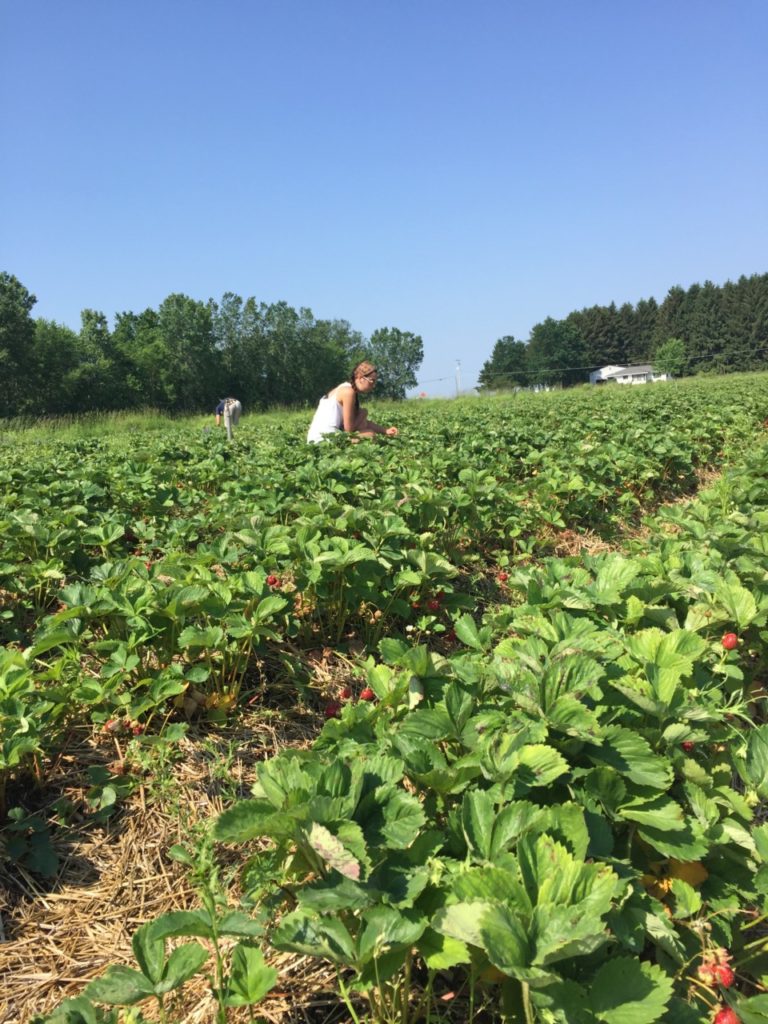 Here are some fellow authors of books about strawberries we'd like to highlight so you can enjoy reading this with your children at home or in the classroom!
The First Strawberries by Joseph Bruchac- This book is a Cherokee legend that explains how strawberries first came to be.
Five Senses Strawberry Book by Justine Daniel- This is a great book for preschool aged children as they discover their five senses. It would be a great read for after a trip to the strawberries fields or baking a strawberry treat!
The Strawberry Garden by Lia gaffe Talmor- What is the purpose of a scarecrow? Children will learn about the nature and the effects of a scarecrow as well as the importance of bravery, sharing, and the progress of nature. This is an all around great read!
Freckleface Strawberry by Juliane Moore- A great read to teach children to enjoy their differences and things that make them unique from others.
The Little Mouse, The Red Ripe Strawberry, and The Big Hungry Bear by Don Wood- This cute story is about how mouse is protecting his fresh picked strawberries from bear.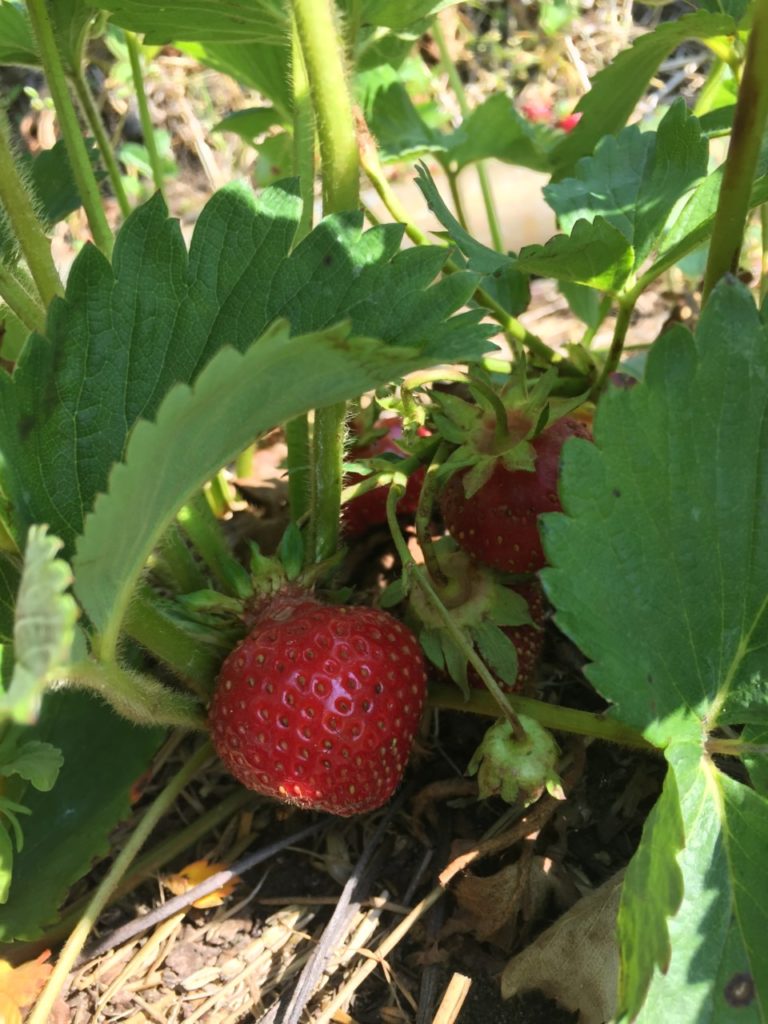 Looking for some recipes to try out with all your produce? Here are some of our favorites!
What's a better treat on a hot summer's day than some vanilla ice cream with some of Ree Drummond's Strawberry Sauce.
This next recipe is my grandma's favorite summer delight and is often made at family gatherings. Here is a recipe to enjoy a classic Strawberry Shortcake provided by Paula Deen.
Is it even summer if you don't make a cobbler of some sort? Martha Stewart has a great Strawberry Cobbler recipe!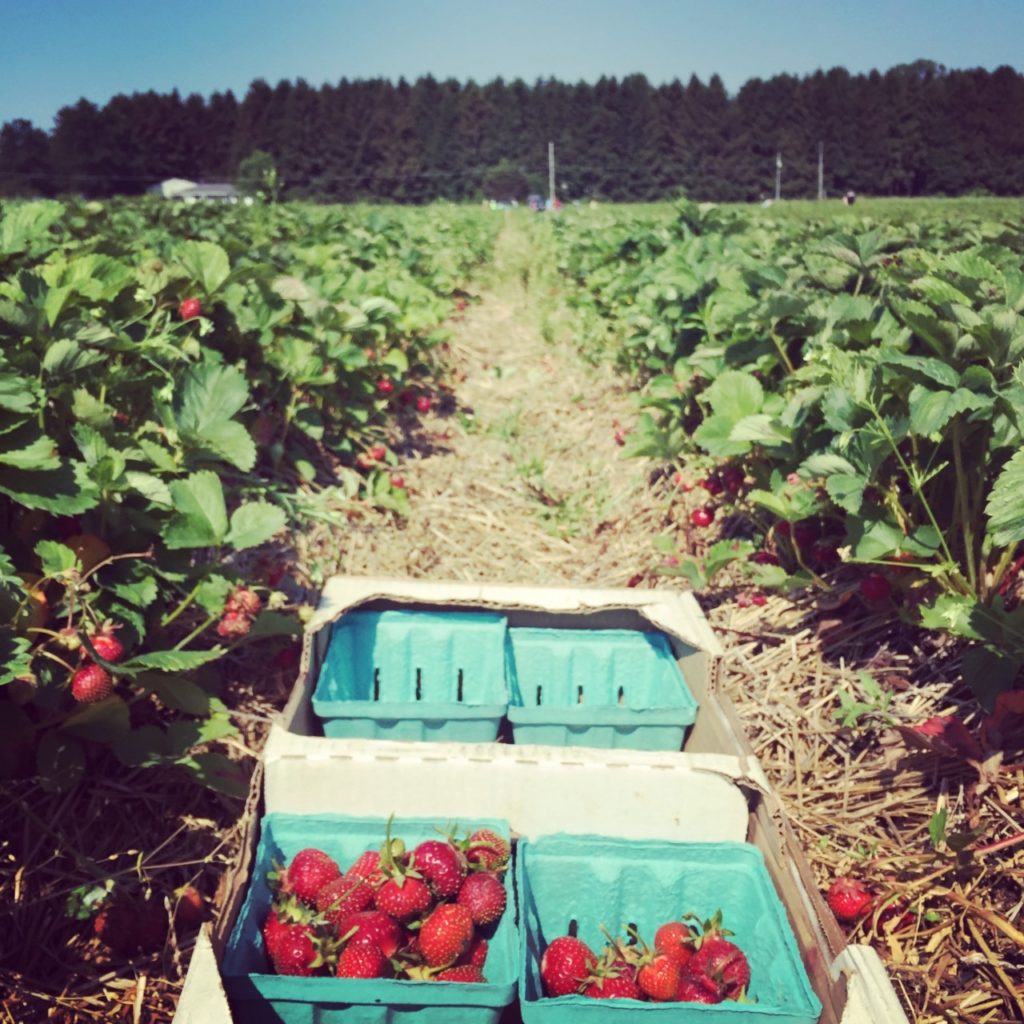 We hope you enjoy spending some time in the outdoors picking fresh produce like strawberries or traveling to your local farmer's market to reap the benefits of the summer months!