Last week Erica pointed the spotlight on her rescue, Minna, and challenged me to share the story on my precious rescue dog, Mac. Check out our interview below!
Rescue Dog Name: Mac – His name on the rescue website was Magic, but I changed his name to Mac. Magic did not seem dignified enough for this sweet boy.
Rescue Dog Breed: Miniature Poodle/King Charles Cavalier Spaniel – 14 pounds
Rescue Organization You Used: Headin' Home Rescue, Holland, Michigan.
Why did you choose to adopt a rescue as opposed to buying through a store or going through a breeder?
At least six months prior to adopting Mac I had lost my beloved West Highland Terrier (Scotty) to cancer. My job was very demanding and I was not sure I could provide sufficient time for a new dog. However, I REALLY missed having a dog in my life. My sister told me her friend adopted a rescue dog. I thought surely I could provide a good enough home for a dog who has few options.
I started to do some research on the plight of dogs in need of rescue and my heart melted.  They needed me as much as I needed them.
How did you find your rescue dog?
Every night for at least four months I would search for a dog on Petfinder.  Each time I would start my search the first picture I would see was a homely poodle who needed adoption.  He was in a foster home about 20 miles from me.  I would think "poor little guy."  But, the fact was I didn't think he was very cute.  However, God had a different plan.  The cute ones get adopted quickly.  No one was adopting "Magic."  Finally I said, I am going to go get that poor dog.
What drew you to your rescue dog? Why did you choose him/her?
Frankly speaking the only thing that drew me to "Magic" was no one wanted him.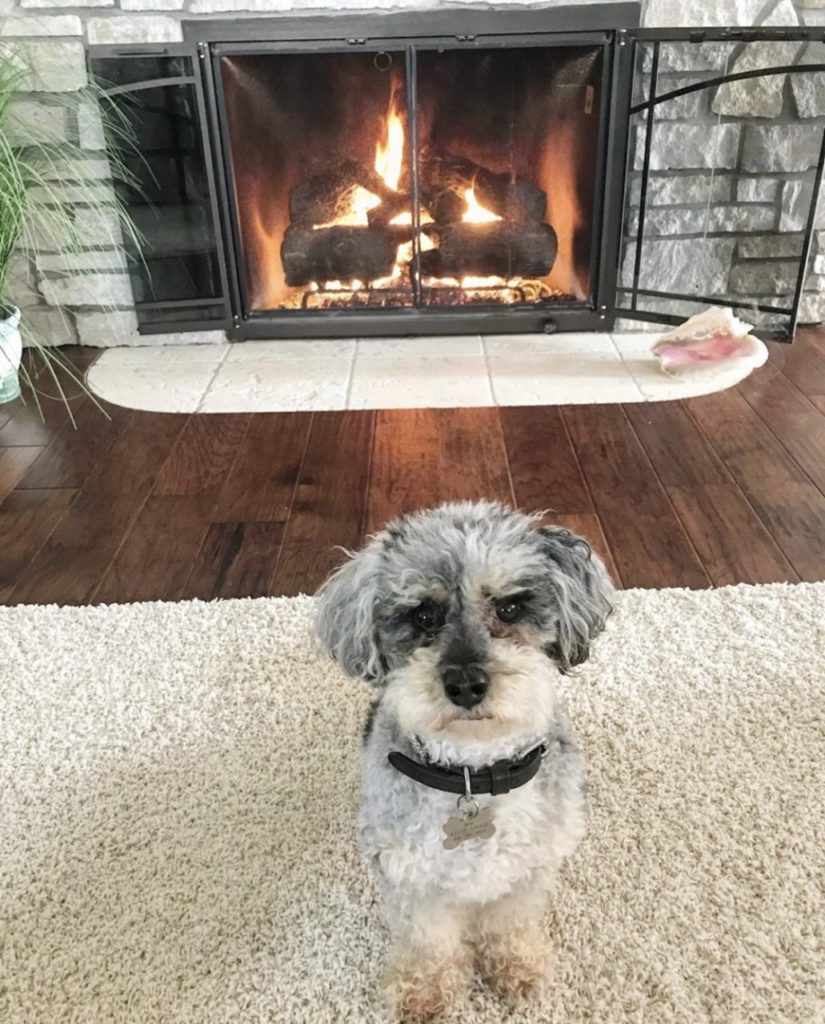 Tell us some fun details about your dog. What makes him/her special?
I admire Mac for his courage and how he has learned to manage his fear. Mac has never conquered his fears. He manages his fear. For example:
Every time Mac has to go up or down a few steps I watch him stand in front of the steps to get his courage up. Sometimes I have to coax him to come up. Sooner or later he trips up the steps. Sometimes he is graceful, but other times he stumbles up.
Mac does not want to be picked up. I learned that he would deliberately place himself in a spot that he has decided is the right spot to be picked up. Each room has a "docking station" this is the spot that Mac has decided he will let me pick him up. When Mac knows I plan to pick him up he makes me follow him to the "docking station."
Mac will not come to sit by you. I really missed this. My dog Scotty would run to sit by me every time I would sit down. He would cuddle by my side. However, Mac had his own methods. I just had to learn his language. When Mac wants to sit by me he has to go in the chair first. I can tell he wants to sit by me because he will stare at me. I must then get up and walk away. He will then sit in my chair and wait for me to join him. Once I sit down he lays comfortably next to me. Again, he has found his own way to manage his fear.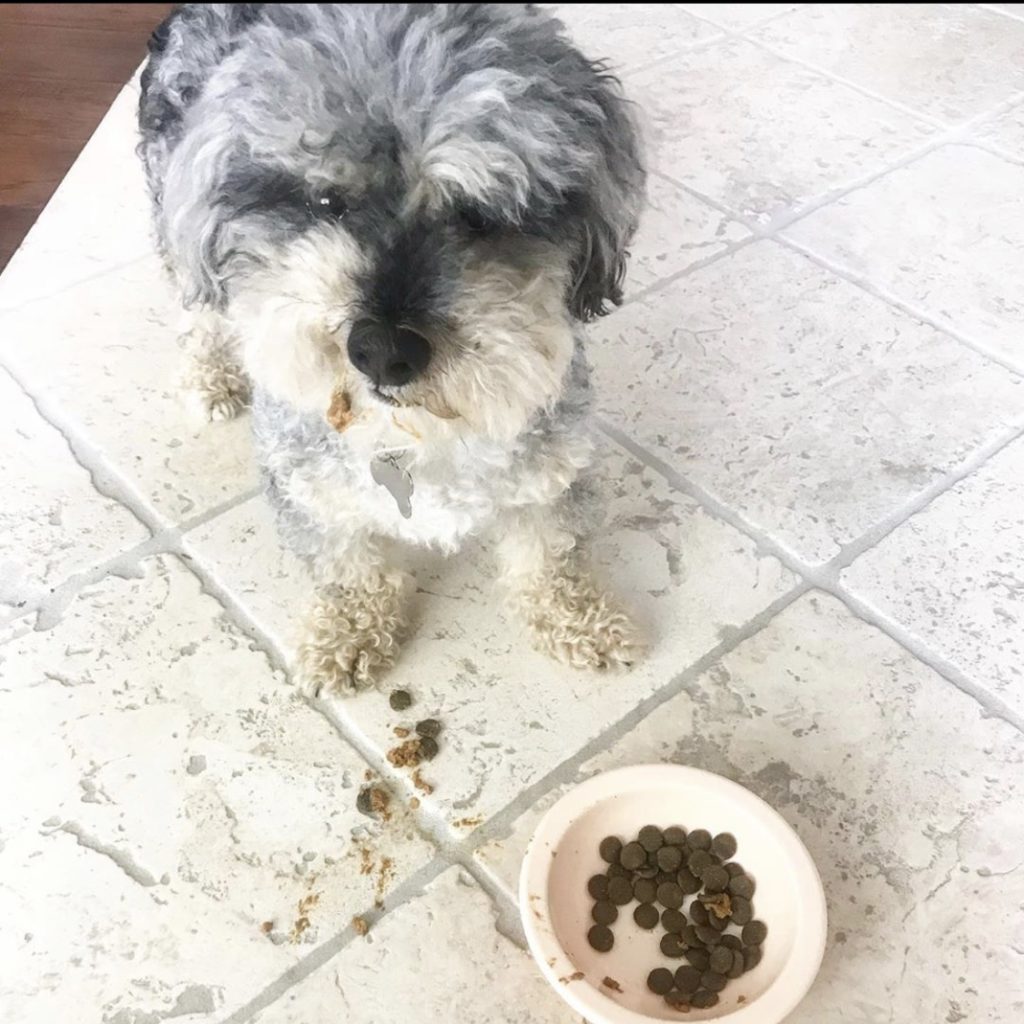 What is the background story of your dog? Why did he/she need to be rescued?
Mac was rescued by Headin' Home Rescue from a puppy mill in Missouri. Missouri has a terrible reputation for puppy mills. If you want to better understand what a dog suffers in a puppy mill do some research on-line and watch "Second Chance Dogs" on Netflix. The dogs suffer emotional as well as physical injuries.
Mac was 2 – 3 years old and lived his life in a cage. I remember the kind lady who rescued Mac, Melissa, told me the only "hand" Mac would see each day is the hand that threw food in his cage. She told me this because Mac was very fearful. He was not excited to see a human, he was afraid. I was told that Mac may never show affection. You see, Mac never received affection. I remember Melissa looked at me and said, "Promise me that if you decide you don't want him you will bring him back." This really touched me. I told her not to worry, he was not coming back. Four years later, Mac is laying beside me as I write this memo.
Melissa was right, Mac was always going to be different. My dad once asked me when Mac was going to be "normal." I told him that this is Mac's "normal." I love Mac's differences.
I greatly admire Mac for his courage.  Every day he had to manage his fears.  Despite his fear he never growls or acts aggressive.  He makes me laugh as I watch how he manages his fears.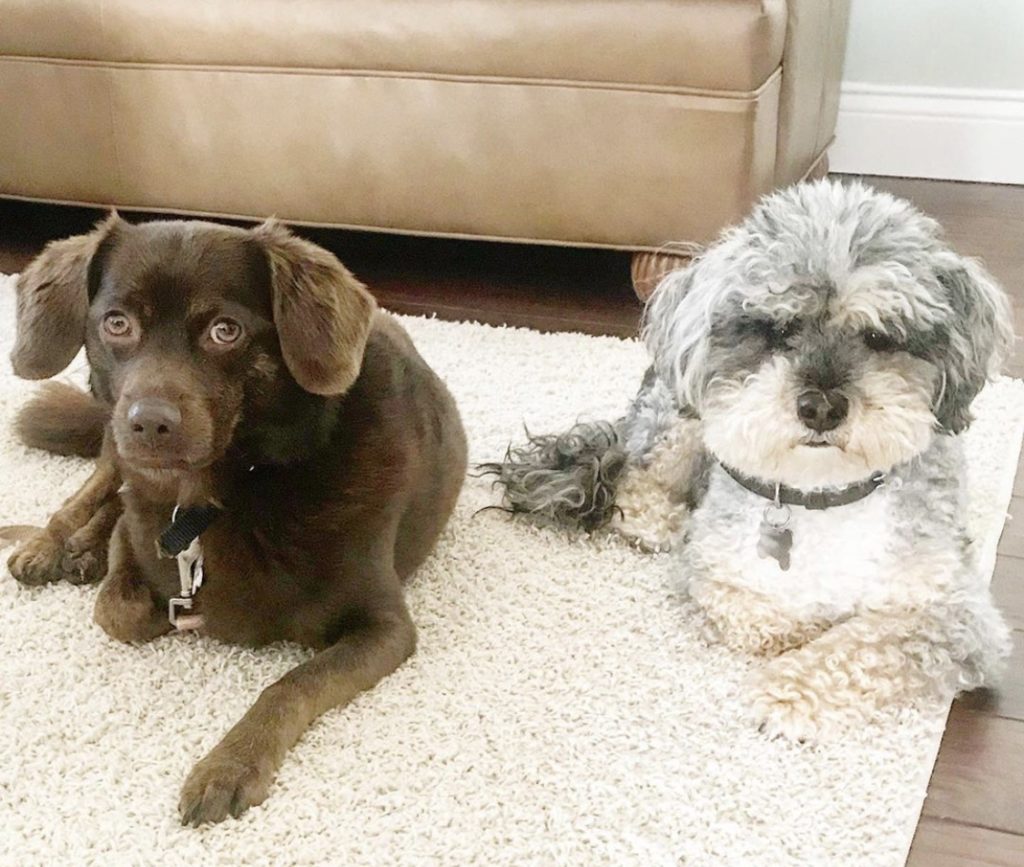 What was the process like transitioning your dog into your home?
Adopting a dog that has been rescued from a puppy mill is very different from any other type of adoption. Below is a list of challenges you will deal with:
Health – usually the rescue agency takes care of vaccinations and overall health.  However, you will likely need to invest in their teeth immediately.  Take them to the vet for an overall assessment and be prepared to pay for dental care.
Fear – (1) Afraid of going up and down steps.  Even today Mac will only go up and down four or five steps (2) Afraid to let you pick them up (3) Afraid to walk on a leash (4) Afraid to ride in a car (5) Afraid to be groomed.  I think you get the idea.
Not interested in treats – Mac did not know the pleasure of treats.  This made it very difficult to train him.  I did find out he likes my meatloaf. 
Very shy – He does not want you to notice him.  Mac would try and hide himself.  I would tell him I could see him because his tail was always sticking out.  He thought if he couldn't see me I couldn't see him.
Will not greet you at the door.  This does not mean he doesn't want to be greeted.  You just learn you go to him versus he comes to you.
Has his own way of displaying affection.  You must learn how they want to show you affection, not how you expect it.  This part is actually fun!
If you could give one tip to other dog lovers who are looking to rescue, what would it be?
People who adopt rescue dogs already have the right heart. Take the time to learn your dogs "love language." It will be different from other dogs. But, you will treasure the moments.
They will be afraid of EVERY new experience. Create safe experiences and reward them at the end.
Bring them around other dogs. Mac comes to life at a dog park. They call him the party boy. It is great if you have another dog at home that is gentle enough for a puppy mill rescue.