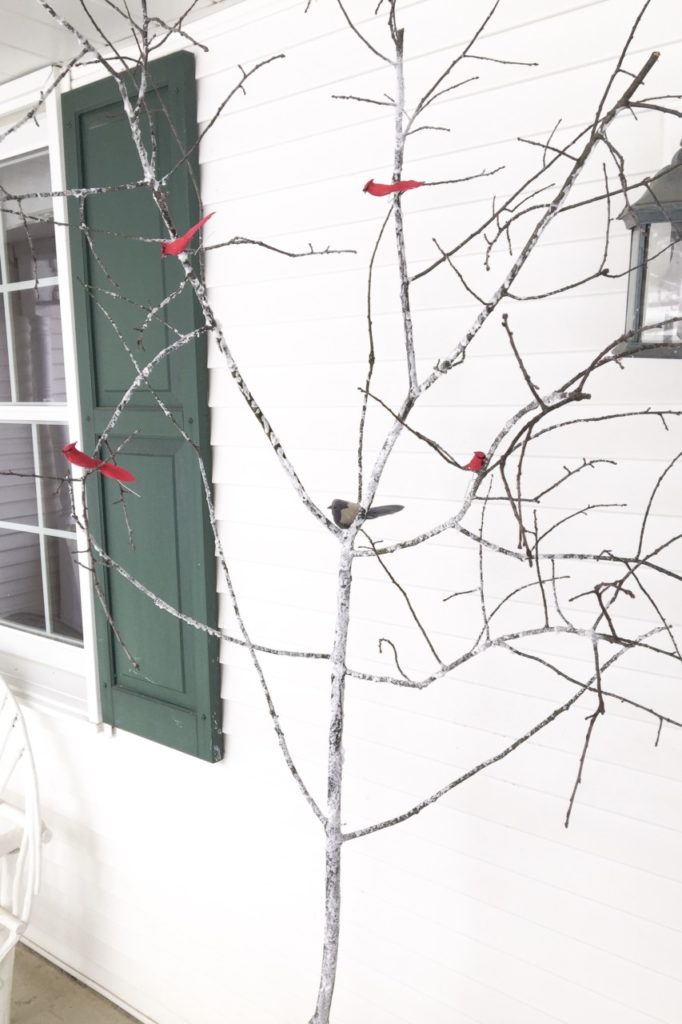 It is a Christmas tradition to decorate our home the Friday after Thanksgiving. We started by placing a fresh evergreen wreath on the outside door. Next to the door stands the dark red sleigh made by my Grandpa and Grandma Snyder. This year I decided to add a bit of the woods in keeping with the song over the river and through the woods to grandmother's house we go. I decided to use a real tree from the woods behind our house. My husband really wanted to thin out some of those trees so I was doing him a favor by asking him to cut one down for me to use. Here are the details of my little project.
1. Step number one cut down a small tree. I measured the height of my porch minus a foot. I didn't want my tree scraping the ceiling.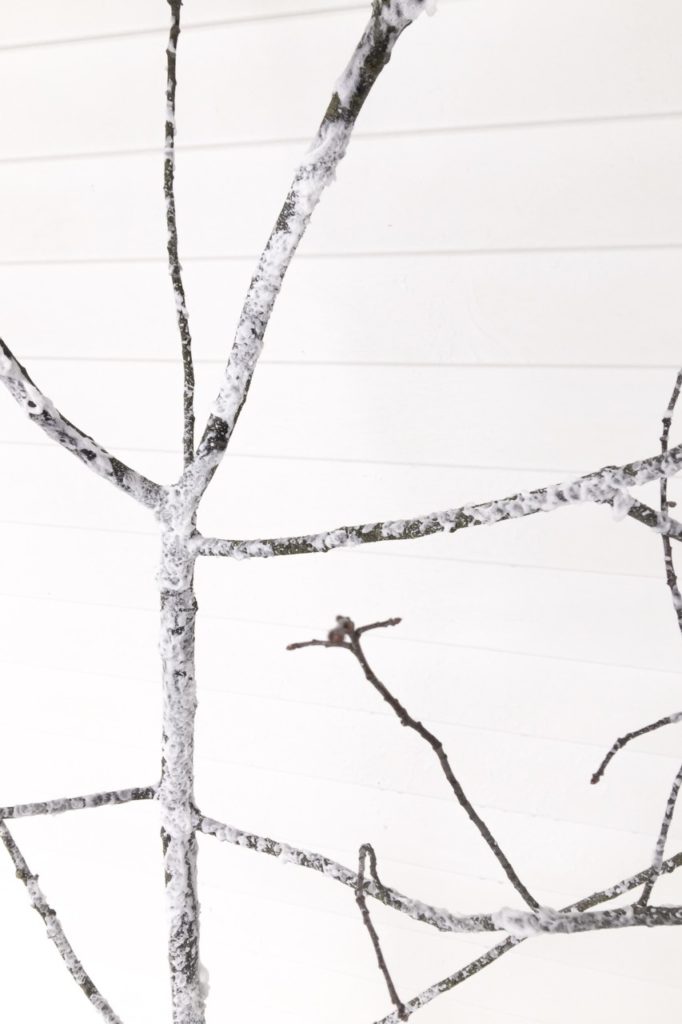 2. Step number two is to find or purchase a container to put your tree in. I decided to purchase a metal bucket. I found one at Wal Mart for $8.00.
3. My husband bought some Quickrete concrete to anchor the tree in the bucket. This type of concrete hardens very quickly. The concrete was mixed in the metal bucket and the tree was placed in the middle.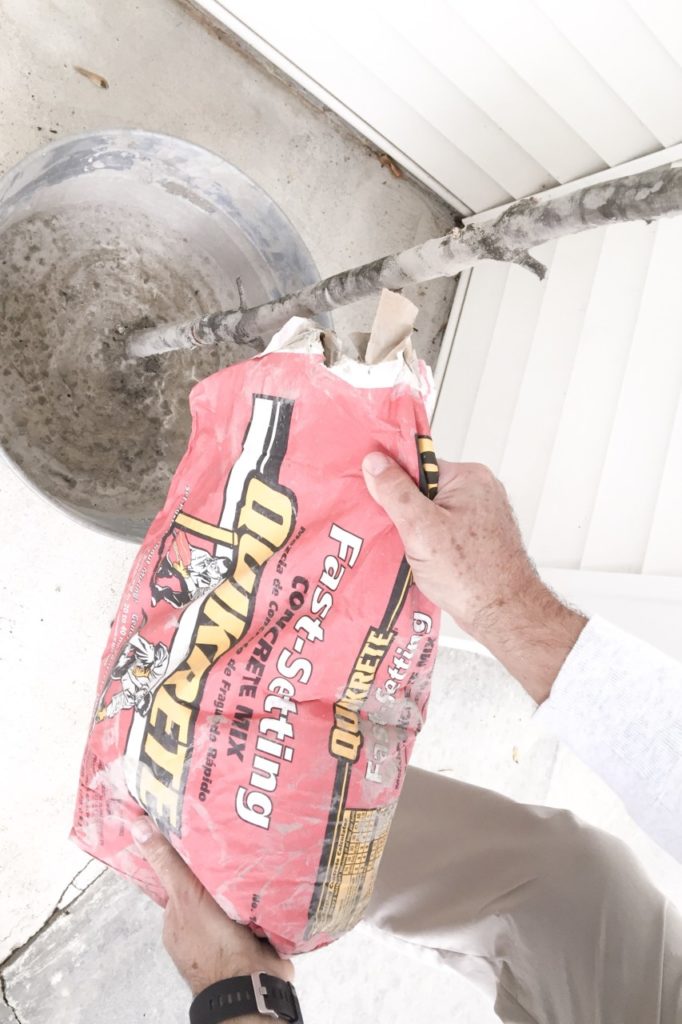 4. Next I applied gold and silver spray paint to several pinecones. I only wanted to tint the pinecones not to cover them completely. These pinecones will be put in the bucket on top of the concrete. This step is optional. You can use any filling you want to cover the concrete (rocks, moss, fake snow etc.)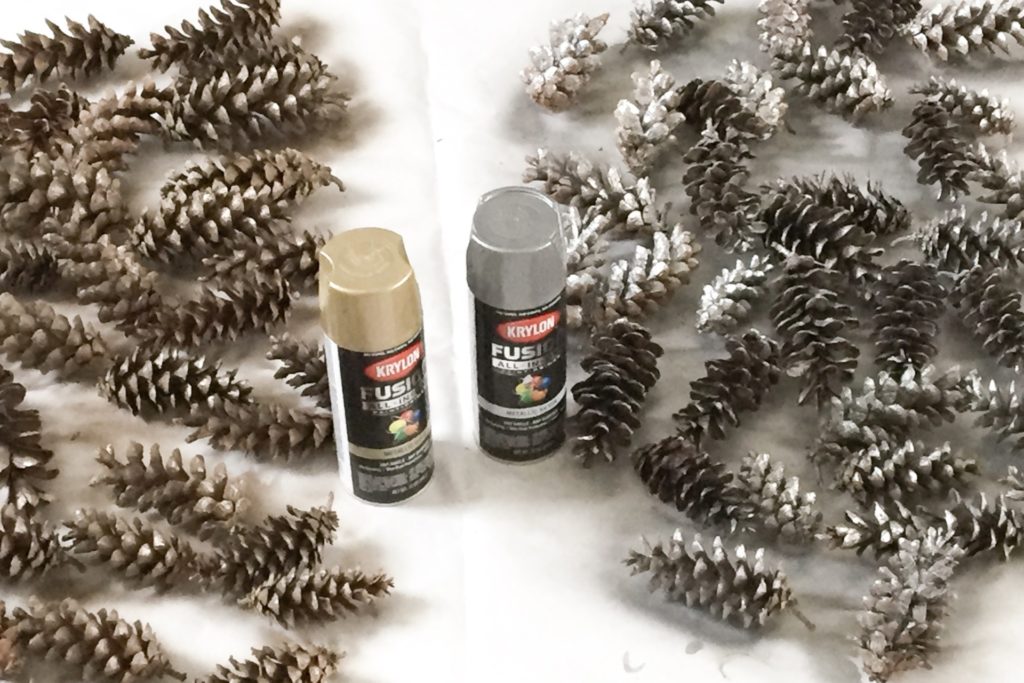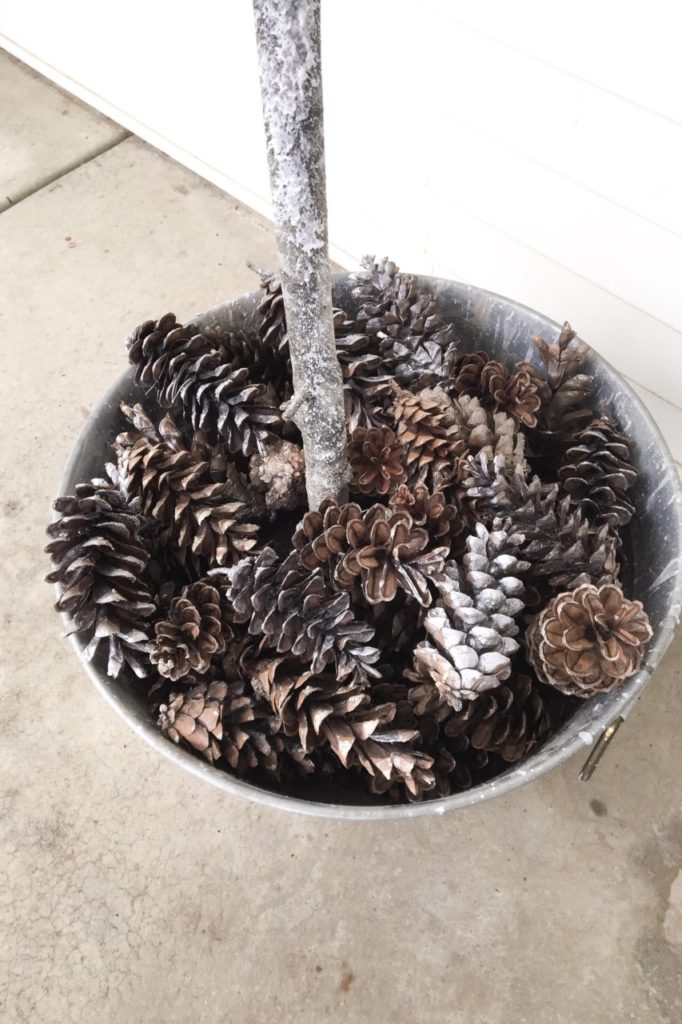 5. Next I sprayed the tree branches with fake snow. I used a product called Sno Blower. It gives the branches a snow covered appearance.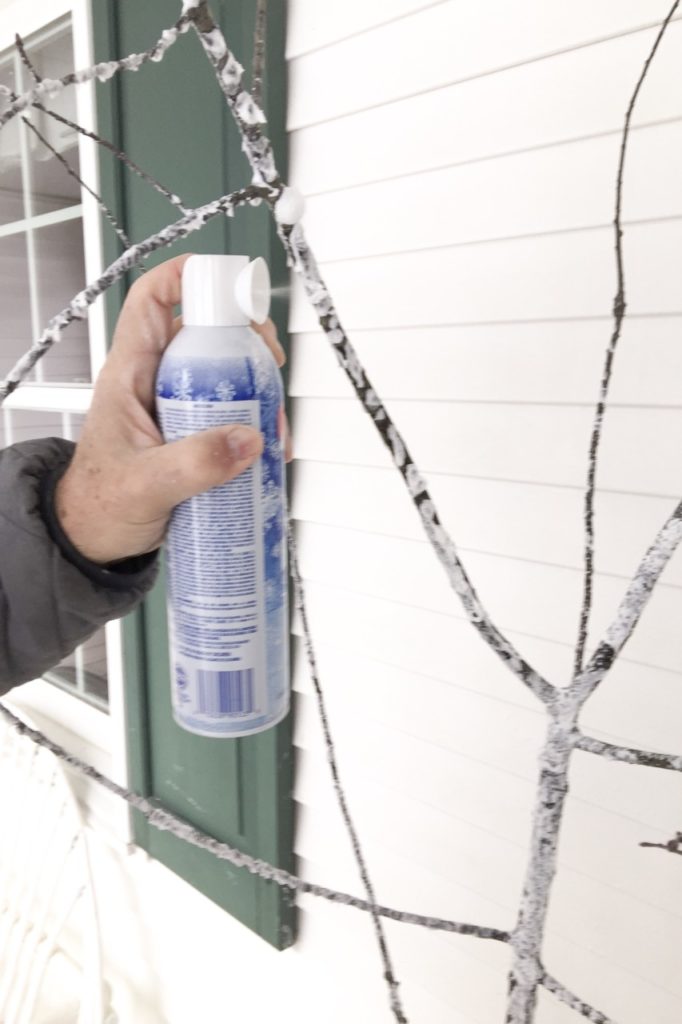 6. Lastly, I put some birds on my tree. I wanted the tree to look natural, as if it were sitting out in the woods. You could put lights on it or any decorations you like.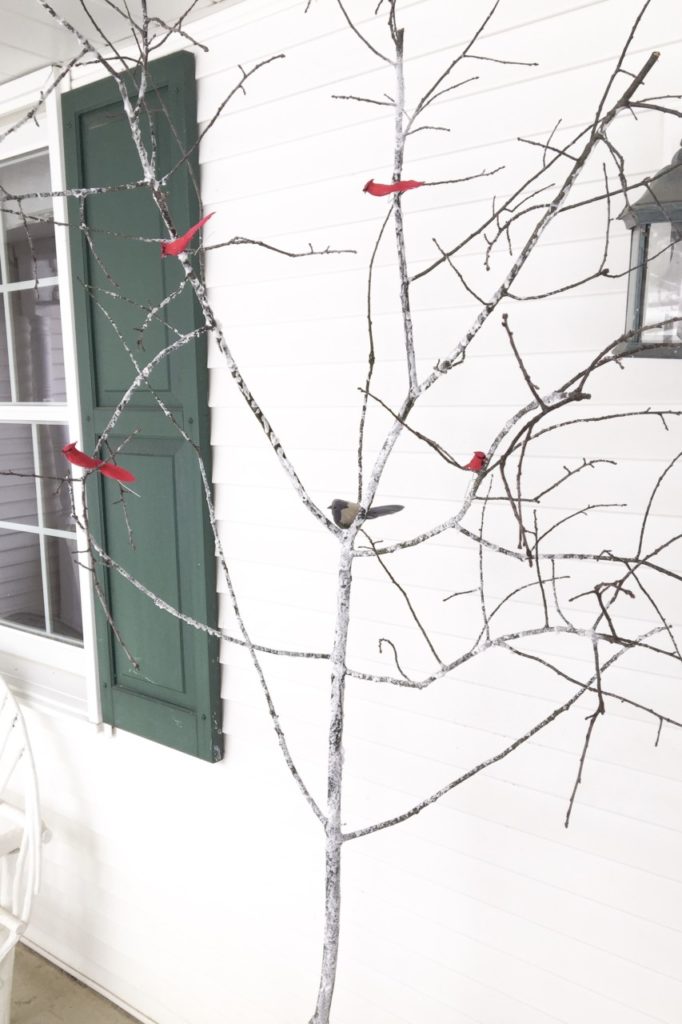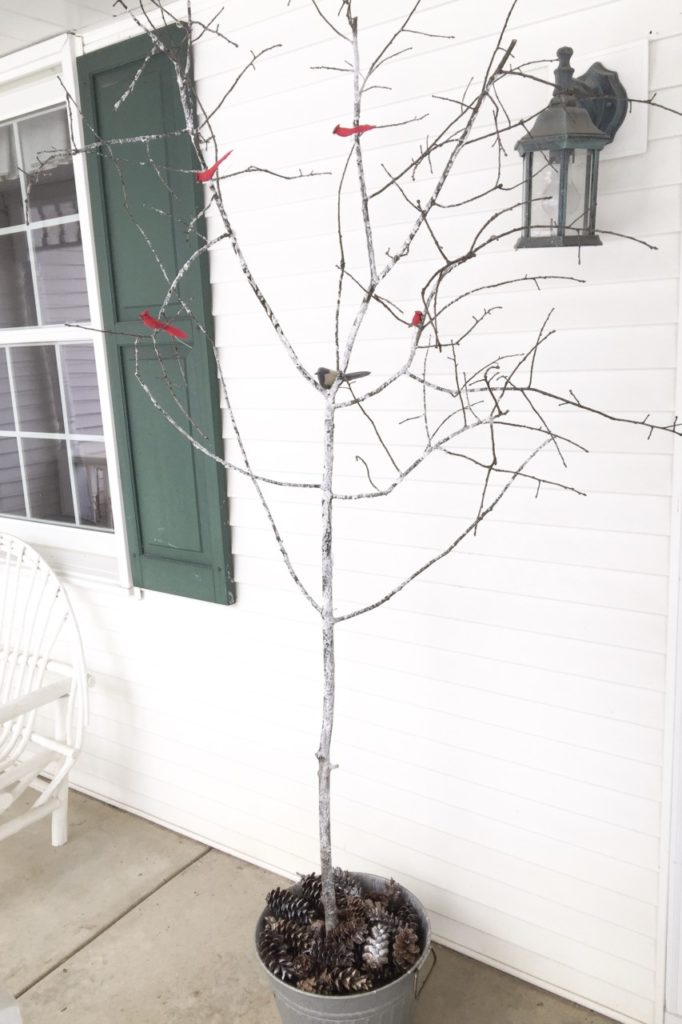 I love it! The tree looks beautiful with the small red sleigh parked right beside it.