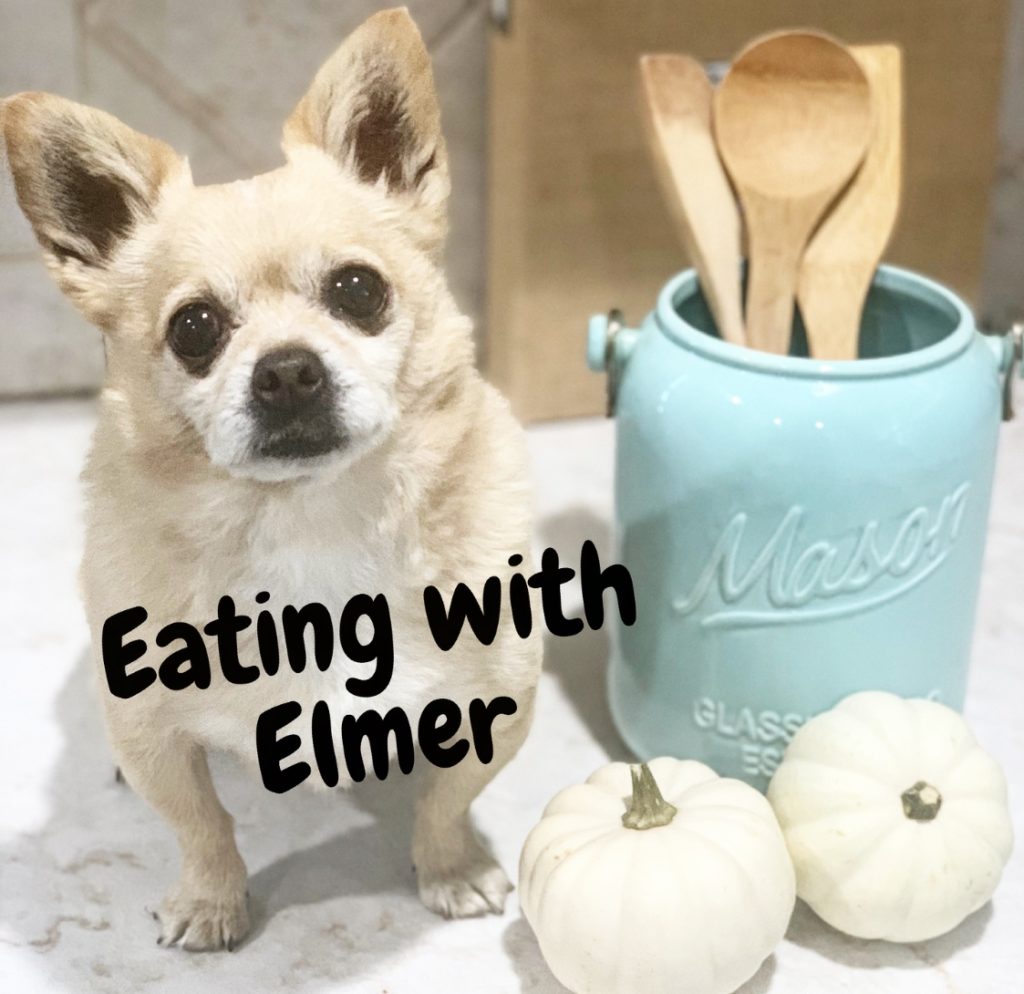 Elmer LOVES to eat. He's just a little guy with a big appetite; an appetite for literally anything. Elmer also enjoys watching the food being made, so somehow I think he believes he's a little chef (who of course enjoys his own food). For that reason, we came up with Eating with Elmer. Each little episode and blog post will feature a fun recipe you can try with your kids at home, all Elmer approved.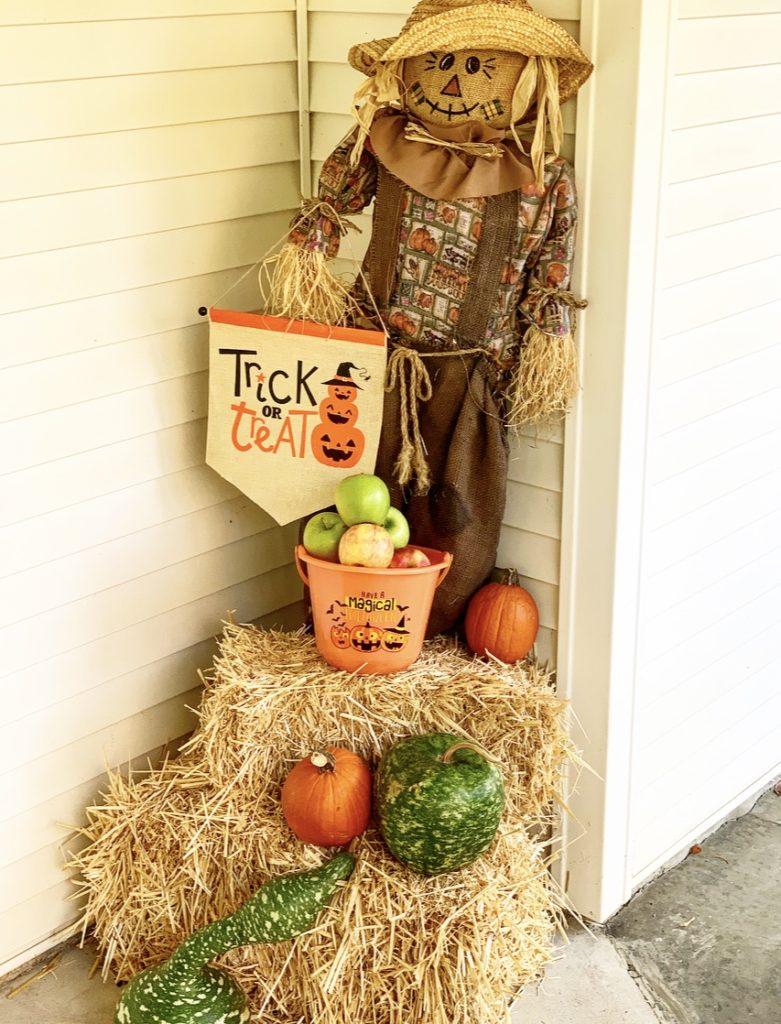 On this first episode, we tried Caramel Apples, the perfect extra special Trick-or-Treat gift, if you are so ambitious. If you follow us on Instagram, you can watch the episode and see that Elmer wanted to squeak by and miss the work but try to lick up the crumbs instead. You will also see that we learned a few things when making Caramel Apples.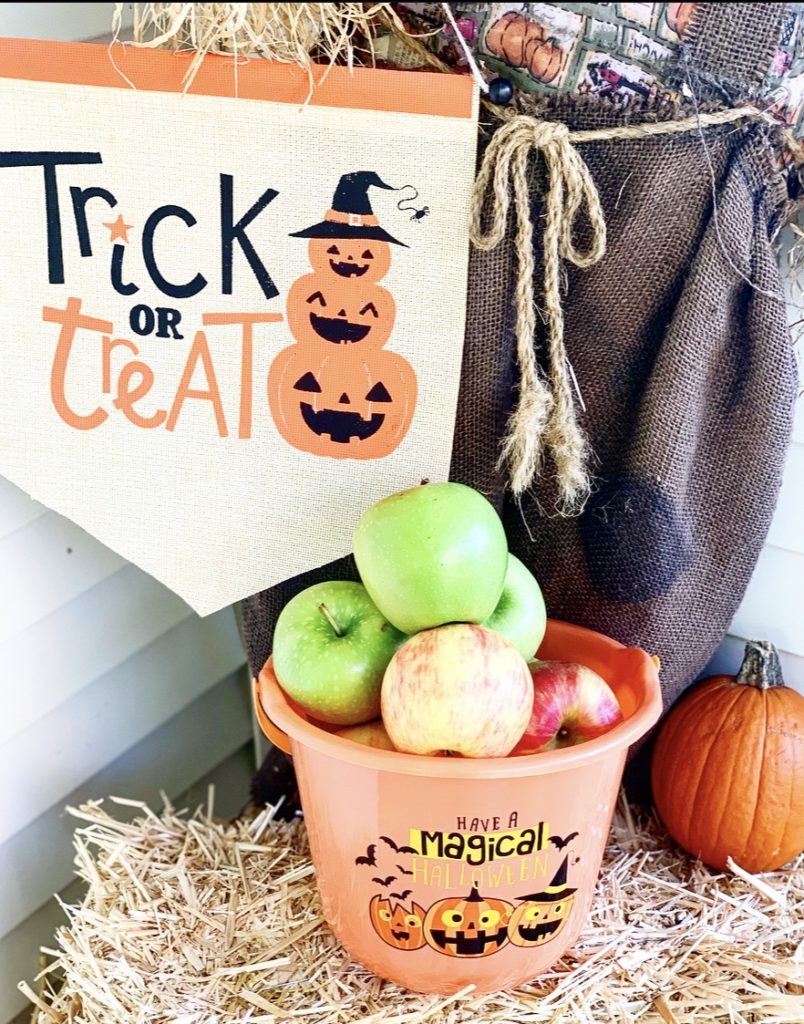 First things first: don't use caramel pieces and melt them. Let me tell you, I've tried this several times and they don't work well. For this reason, I found a delicious looking recipe on Food Network that guides you to making your own caramel. I suggest you follow that.
Secondly: get a candy thermometer. This is essential! This is the reason why our caramel apples didn't turn out as planned. Since we didn't have a candy thermometer, we had to guess when the caramel was ready. And guess what? We guessed wrong. You need to let the caramel boil for a long time while stirring it constantly. The candy thermometer is essential in telling you when it reaches the necessary degree. We did not follow this, so first our caramel was just a light syrup. We boiled it longer then and it turned out great!
Thirdly: when the caramel is at the right temperature, dip the apple right away! Elmer and MInna naturally had to go outside right at the time the caramel was actually ready. None of us were prepared, and then the caramel hardened.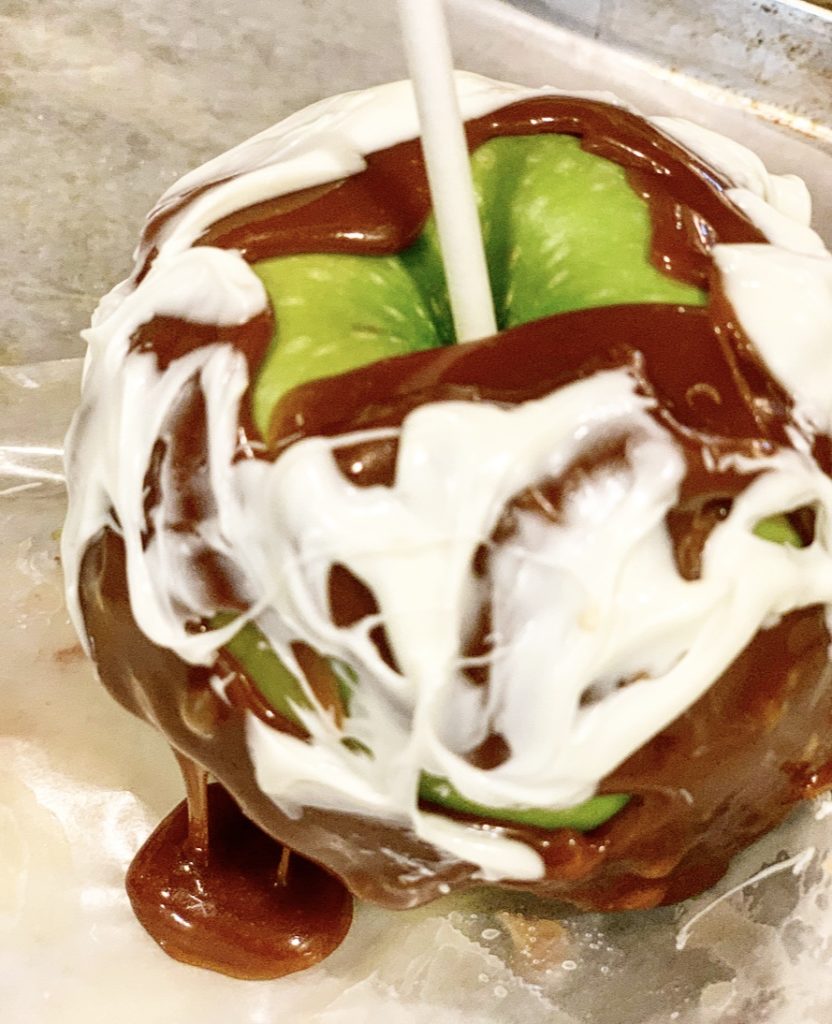 All-in-all, we had a great time trying this recipe out, and learned that it will actually work out great (you can see that in some of our photos) if you have a candy thermometer and dip your apples right away. We are looking forward to trying this again next weekend, and actually having some good looking apples to eat after!
Recipe from Food Network (but here it is according to how it did and didn't work for us):
Ingredients:
2 cups sugar
1/2 cup water
1/4 light corn syrup
1/2 cup heavy cream
2 tablespoons butter
salt
1/2 teaspoon vanilla extract
6 granny smith apples or honeycrisp apples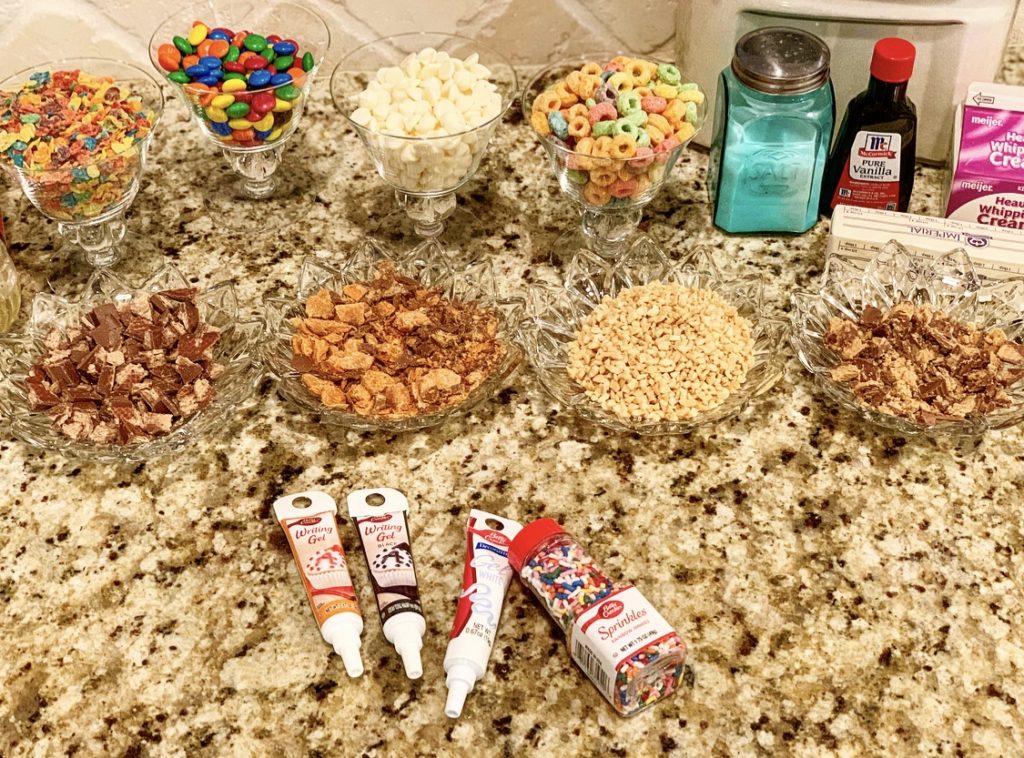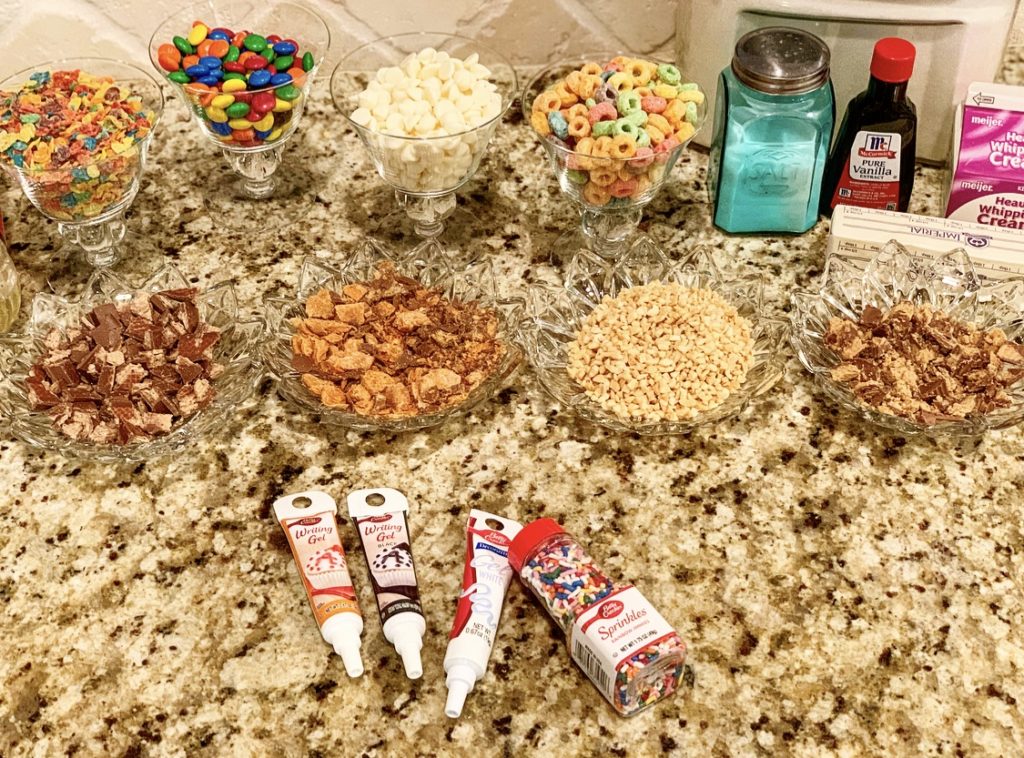 Have your apples ready to go with a candy apple stick pierced through the apples (stem side). Put the apples on a nonstick surface.
Boil sugar, water, corn syrup in a saucepan. Stir it all together before it starts to boil.
Add the candy thermometer (IMPORTANT) before it begins to boil. Stir the syrup until it turns a deep amber color. Trust us here, just keep cooking and stirring. Do this until the candy thermometer says 375 degrees F and then remove from heat.
Pour in the heavy cream and carefully whisk together.
Stir in the butter, vanilla, and a pinch of salt until the syrup is smooth.
Dip the apples into the caramel.
Add any toppings you would like immediately so the caramel doesn't harden.