One of the most fun parts of Minna and the Canine Club is going all over and meeting new people in new bookstores. There is something very special about a bookstore. Inside it is filled with stories, new and old. They are safe spaces for storytelling and entering new adventures.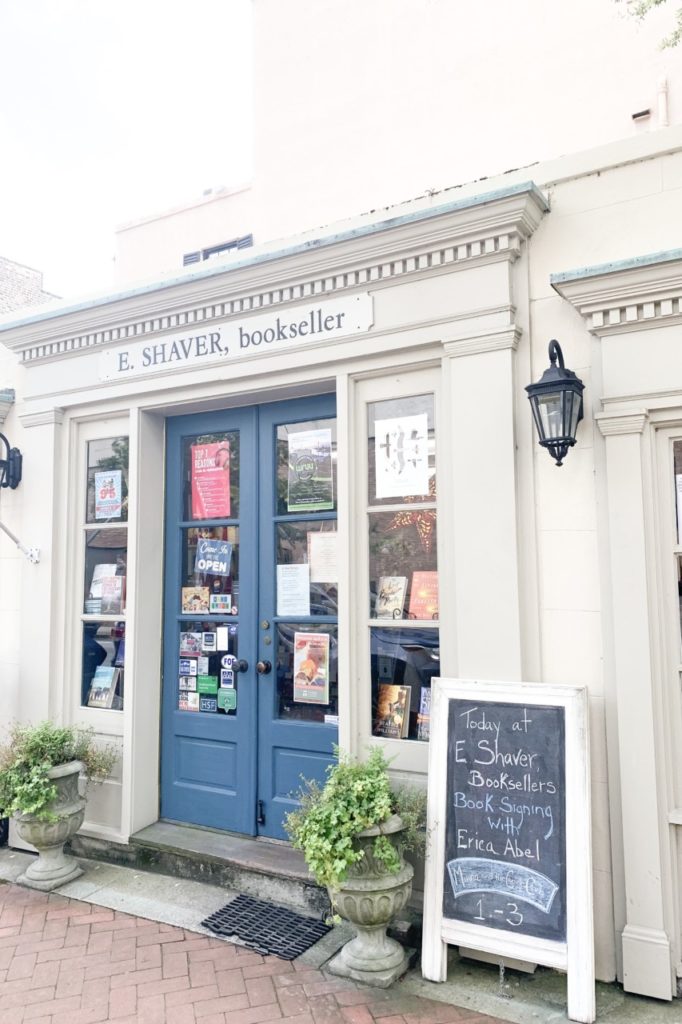 This past summer, we traveled to beautiful Savannah, Georgia to visit E. Shaver Bookseller. This adorable store is located right in the heart of historic Savannah. I'm sure this little store has a lot of stories to tell itself. Inside the store it is filled with books of every kind, and cozy nooks for reading and writing. One of my favorite parts of the store was a small desk with a typewriter, where patrons can type a note. I don't know about you, but the sound of clicking on a typewriter makes me want to be a better writer.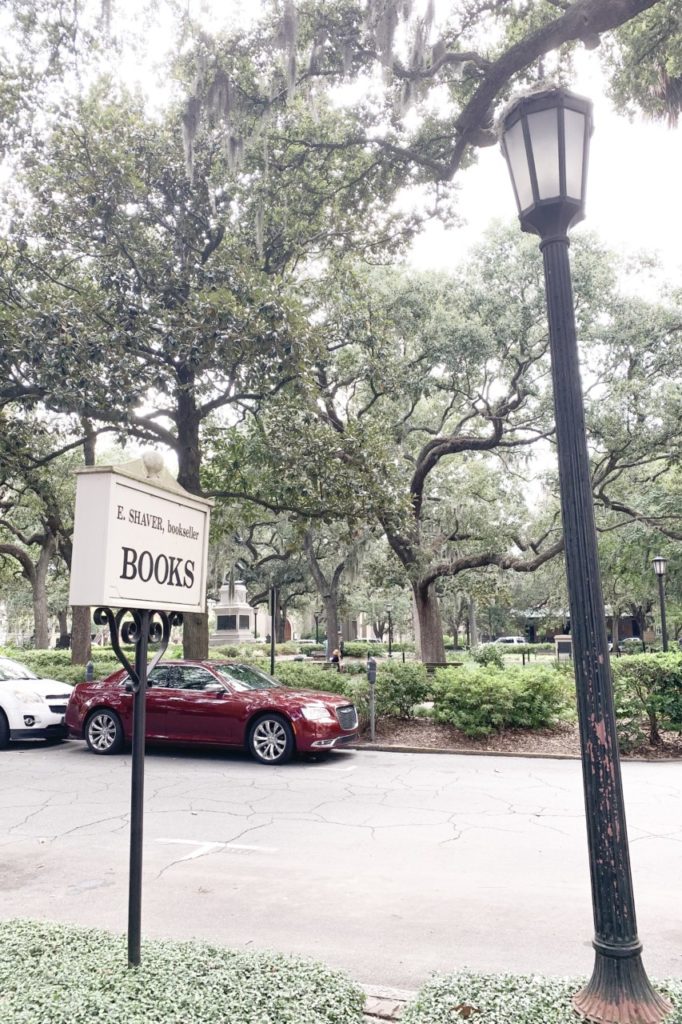 While the bookstore itself is pretty special, the best part about being inside a place like E. Shaver's is the people you get to meet. We always say that people with dogs are our kind of people, and I have to add that people who come inside a store to look at your book are also my kind of people It's a bit of a scary business standing next to your precious books hoping people are interested, so the people that come inside to talk to you are what make the experience.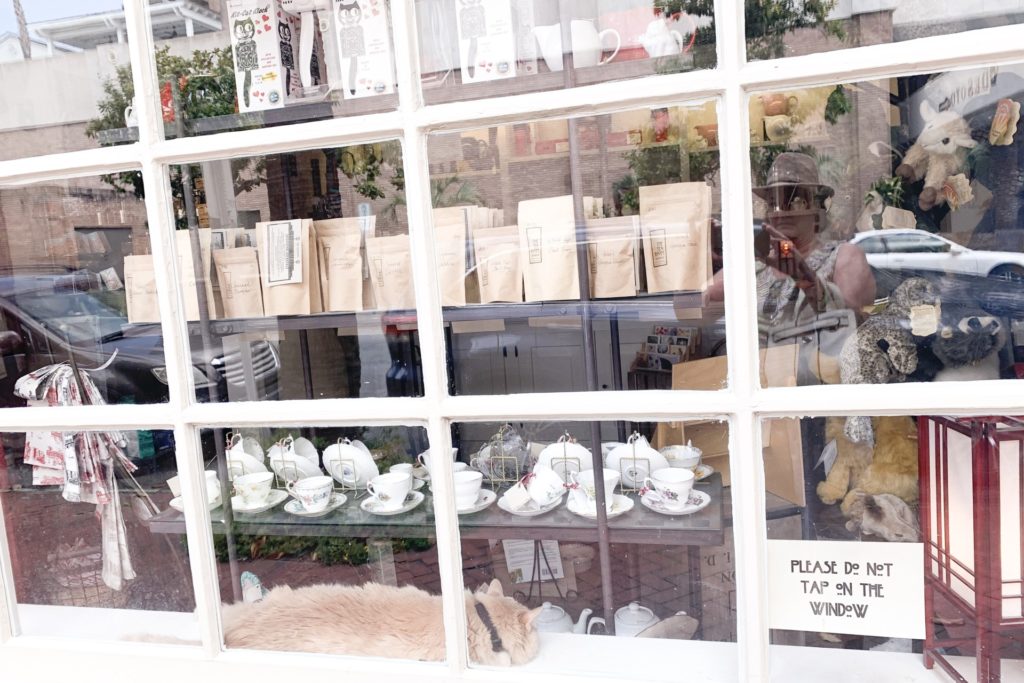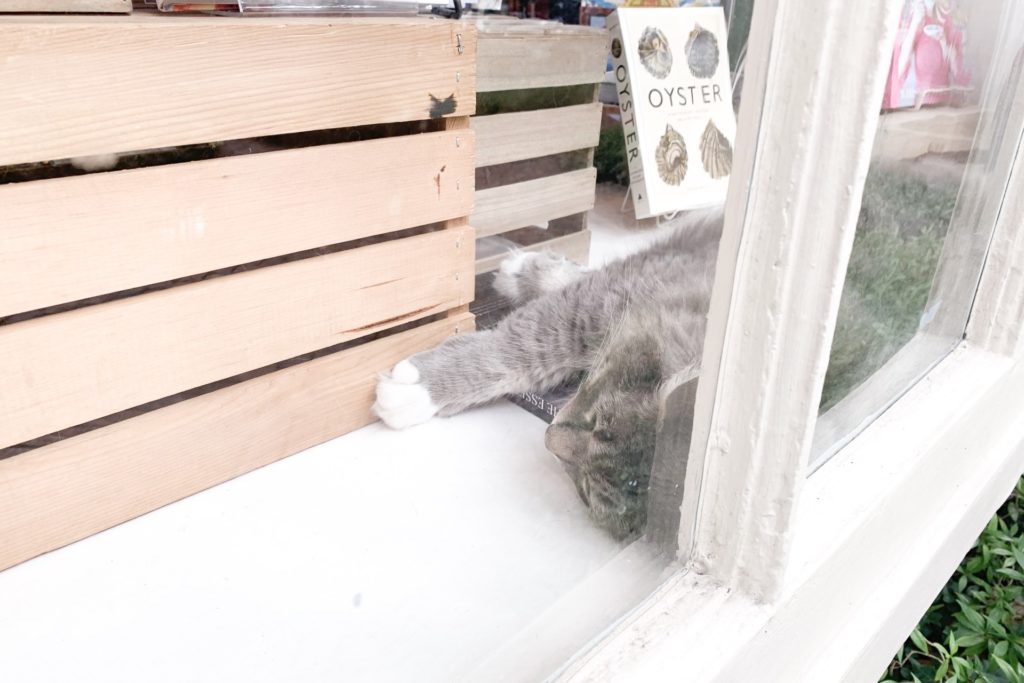 On that hot summer day, we met some very wonderful people. There are two groups that stand out because not only did they ask about our story, but they told us their own story. When people swap stories, connections are made. The first group that made an impact that day was a sweet and lively group of ladies. My aunt and my dad happened to be walking into the store after parking the vehicle when they ran into this group headed into the store. My aunt, being unafraid, excitedly told them about our rescue dog book. They came in, came up to our bookstand, and we had the best time. We laughed, joked, talked about rescue dogs, talked about reading, and talked about owning your own business. These women filled me with inspiration and courage, and I am forever grateful. One of these ladies is Rose Marie Swift, the founder of RMS Beauty, and a lover of rescue dogs herself. She does makeup for Victoria's Secret model Miranda Kerr and other high profile models and actresses. She actually purchased a copy of Minna and the Canine Club for Miranda Kerr's children! Look up Rose Marie Swift; she will make you get excited about your own dreams. I am grateful to her, and her sister and friend who came and took a chance on our story of our beloved dogs.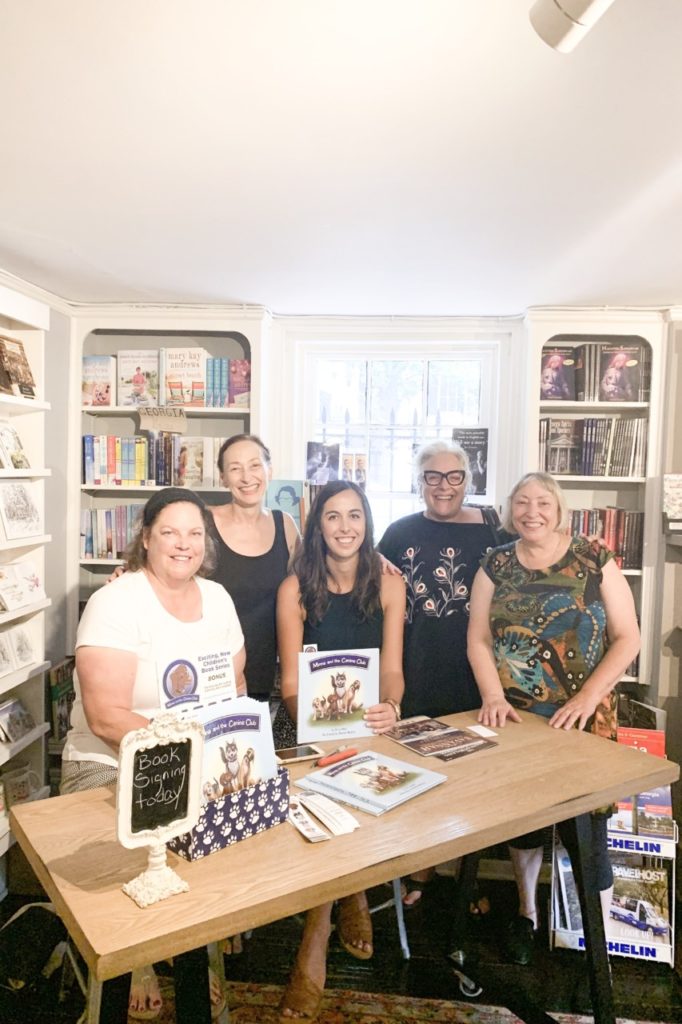 The second group of people that filled me with inspiration was Kevin Grogan and his wife. Kevin wrote the book Black Sheep White Cop and is local to the Savannah area. They too purchased Miinna and the Canine Club. More than that, though, they gave us tips, ideas, and the continued courage to keep telling stories.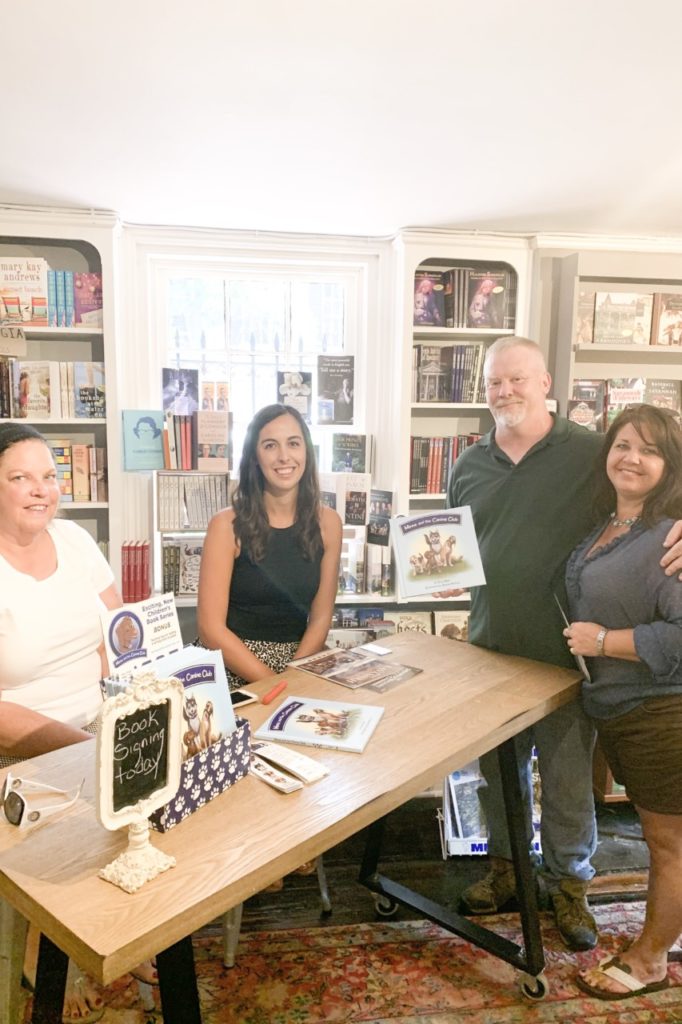 Our experience at E. Shaver Bookseller was wonderful. Bookstores are special spaces to all who enter through their doors, not only because of the books and the comfy couches and strong coffee, but because of the people who come inside. The people who open up and share their story with you, who take an interest in your story, and become a new friend.