"Why did you do all this for me?" he asked.  "I don't deserve it.  I've never done anything for you."
"You have been my friend," replied Charlotte.  "That in itself is a tremendous thing." (Charlotte's Web copyright 1952)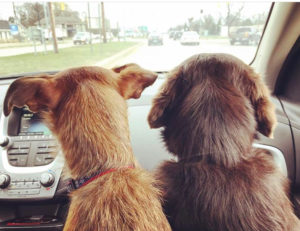 Charlotte's Web is one of the all time favorite children's books.  A great book is not timeless as a result of its copyright date or even because it is entertaining, but rather by the virtue of its inspiration.  You cannot read Charlotte's Web without coming away with a much deeper understanding of true friendship.  The fact that we learn more about this treasured relationship from two delightful barnyard animals makes the story not only inspirational but enjoyable and entertaining as well.  E.B. White's tale of a lonely little barnyard pig and the beautiful gray spider that befriends him is both amusing and heart-wrenching. It teaches both children and adults alike that we can be very different and still be friends.
I chose to write about Charlotte's Web for several reasons.  Of course there's the compelling theme of friendship that is woven throughout the plot, and the lovable barnyard characters, and the down home setting on the farm.  But I had personal reasons as well.  As a parent and a teacher I know children love animals and they love this book.  Personally, our family loves animals and we especially have a tender spot for our rescue dogs.  In Charlotte's Web Fern rescues the pig from certain death and names him Wilbur, who again is rescued from death by his dear friend Charlotte's.
Speaking of dear friends, Charlotte's Web is the all time favorite children's book of my dear friend Carrie (known as Mrs. Murphy to her students).  As a second grade teacher she would read this story to her class every year.  My fifth grade students would always recall how Mrs. Murphy would pick a student to read the end of the book because she couldn't read it without crying.  Nobody could read Charlotte's Web like Mrs. Murphy.  There is no doubt that she passed down her love of literature to her students but she also took the time to teach valuable life lessons through the books she read.   Thank you for sharing your thoughts with me and for the inspiration you bestowed on so many children.
In closing, as a fifth grade teacher Charlotte's Web was an invaluable teaching source for my writing lessons.  Many of us have used or heard the phrase "show me what your mean, don't just tell me".  E.B. White did exactly that!  His choice of words and his description of events and characters brought them to life.  There is no better example than in chapter XXI when the reader truly feels Wilbur's grief.  The author never stated that Wilbur was sad, but we felt his sadness right to our very core.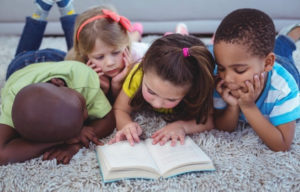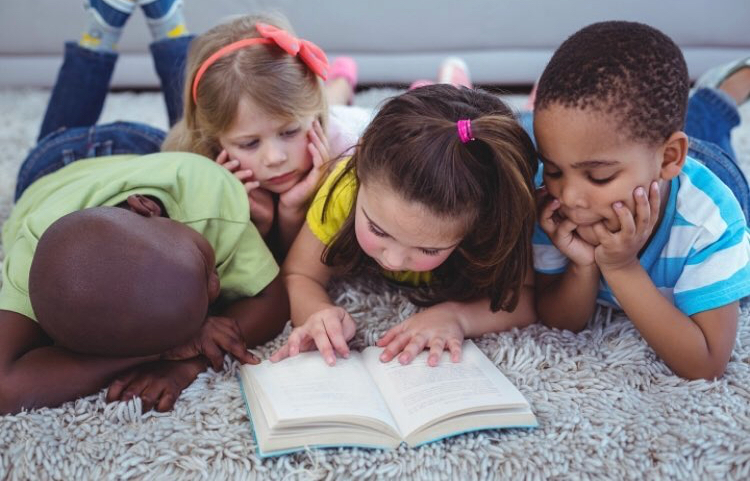 I would highly recommend you read Charlotte's Web to your children.  It's a beautiful story that provides an opportunity to discuss real-life experiences such as:  loneliness, friendship, life and death, grieving, sacrifice, and much more.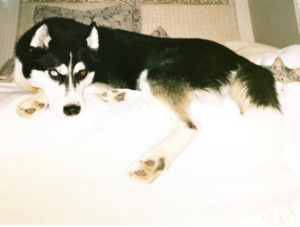 Pictured above is our beloved Blue, the Siberian Husky who inspired the character of Blue in Minna and the Canine Club. Snuggled against him is our sweet rescue cat AJ who recently passed away after 20 years with us. As you can see, these two showed the kind of love and friendship that the timeless story of Charlotte's Web portrayed.
Here are some ideas that could be discussed when reading Charlotte's Web:
Discuss the traits of the different characters
Story mapping
Discuss the setting (life on a family farm)
Identify cause and effect relationships
Compare and contrast the two main characters, Wilbur and Charlotte
Identify and discuss problems and solutions
Some 200,000 copies are sold every year, and it has been translated into more than 30 languages. The book repeatedly tops lists compiled by teachers and librarians as one of the best children's books of all time. Read more:
https://www.smithsonianmag.com/arts-culture/how-eb-white-wove-charlottes-web-180497405/