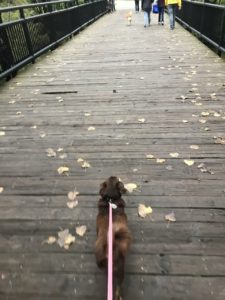 We had a great time at Bark in the Dark! This annual event is hosted by the Humane Society of West Michigan  where dogs and their humans can walk or run to raise money for animals in need. This year, Minna and the Canine Club were official sponsors of the event, which meant we were able to put our own bookmarks in the goody bags participants received, and we were able to put some yard signs out along the trail.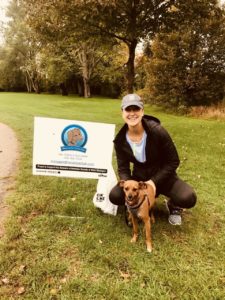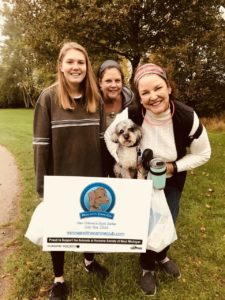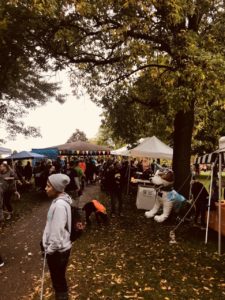 One of my favorite things about events like this is being with other dog people. You know what I mean. Dog people are their own kind of people. They understand that dogs will try to jump on on the tables under the tents to get extra bones. Dog people complement each other's dogs, and laugh when their fellow people have trouble corralling their furry friend onto the trail (or maybe that was just me who had this problem?). I especially appreciated a large greyhound that was at the event. Minna was filled with enthusiasm from all of the extra treats, pets, dog sniffs, and music that she started to get a little foamy around her mouth. Since she is my little baby, I started to get worried. I asked around, and everyone said it was just because she was so excited. Sure enough, I turned and there was a greyhound foaming from excitement, too! Phew.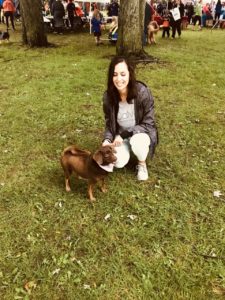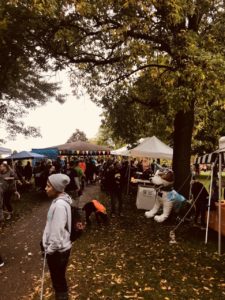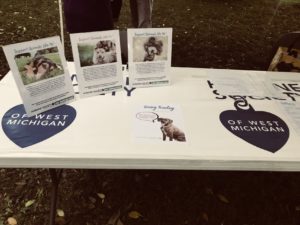 Hotdogs from Yesterdog, Starbucks coffee, raffles, free treats (for dogs AND humans!), and you get to walk under the fall foliage. Besides your dog having a blast, the West Michigan Humane Society raised over $80,000!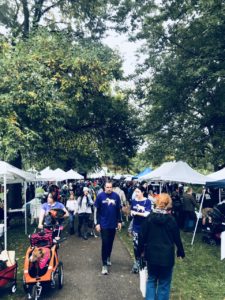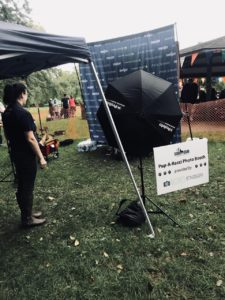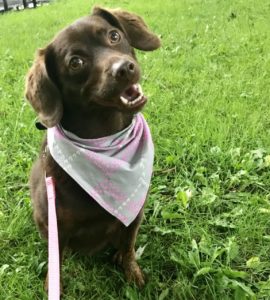 Did you miss the event? Or are you interested in making a donation to help rescue dogs and cats? Go to your local Humane Society website and make a donation! Or, you can always adopt a rescue, too! Follow this link if you would like to donate to Minna's local shelter, Humane Society of West Michigan!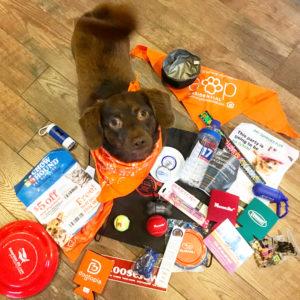 P.S. Minna thanks everyone who were sponsors at the event and gave her all of this free stuff!