While visiting the local grocery store I reflected on the simple things in life that have changed during this Pandemic. I followed the line into the store. Customers must all pass by security to ensure we are wearing face masks. Signs are everywhere warning people to "social distance" six feet apart. I feel this is all very important to ensure the safety of others and ourselves. However, the grocery store has become a very somber affair. I carefully ensure I follow the arrows on the floor. I try hard not to cough or sneeze. I don't know about you, but I have to cough when I think I can't. I look for my favorite brands to discover that for the first time in my life I can't just run in the store and purchase what I want. I NEVER thought I would have to visit several stores and try to time my visit to buy toilet paper. GET REAL! All this change really doesn't bother me much. What bothers me is not seeing people smile because their mask covers their face. I wonder if they are smiling under the mask. It doesn't seem so. Just think about a smile….
"A smile is a curve that sets everything straight." Phyllis Diller
"We shall never know all the good that a simple smile can do." Mother Teresa
"A warm smile is the universal language of kindness." William Arthur Ward
The question is "how do you replace a smile?" Well, let's start with the obvious, we can make our masks more expressive. Minna and her canine pals picked their favorites.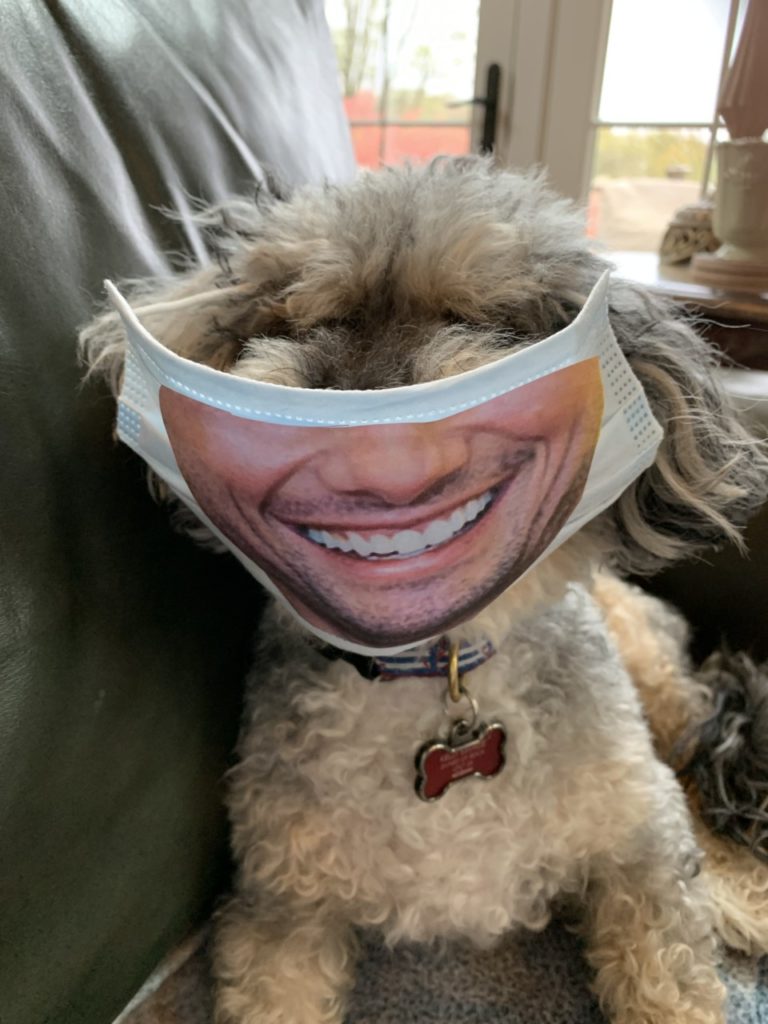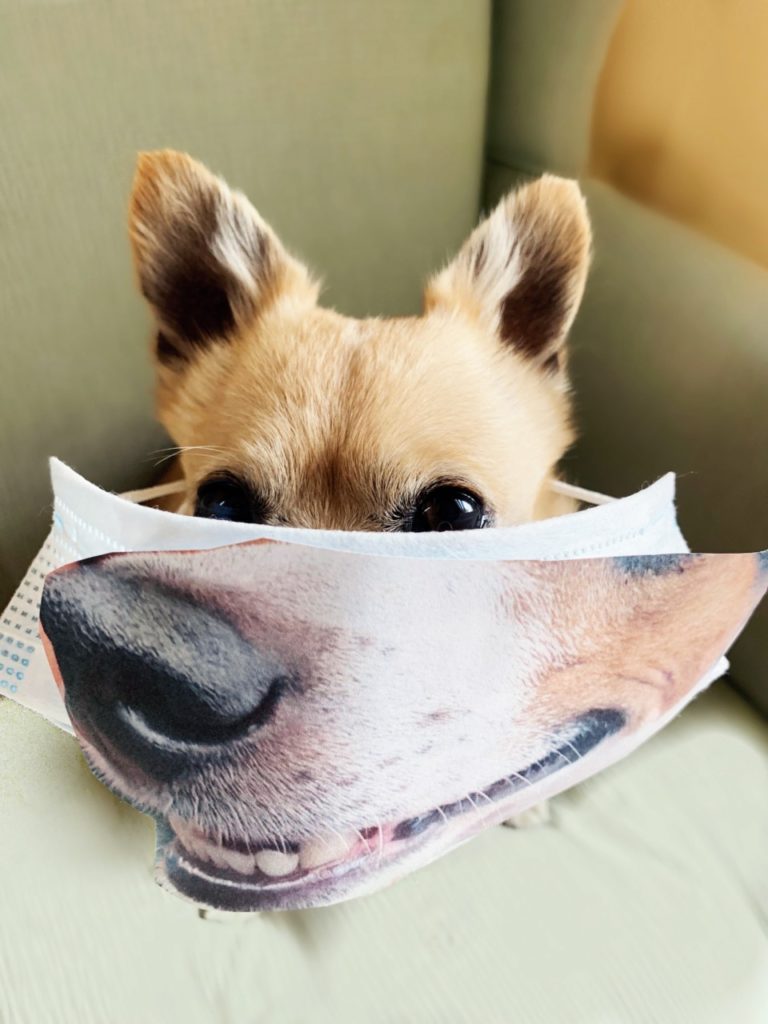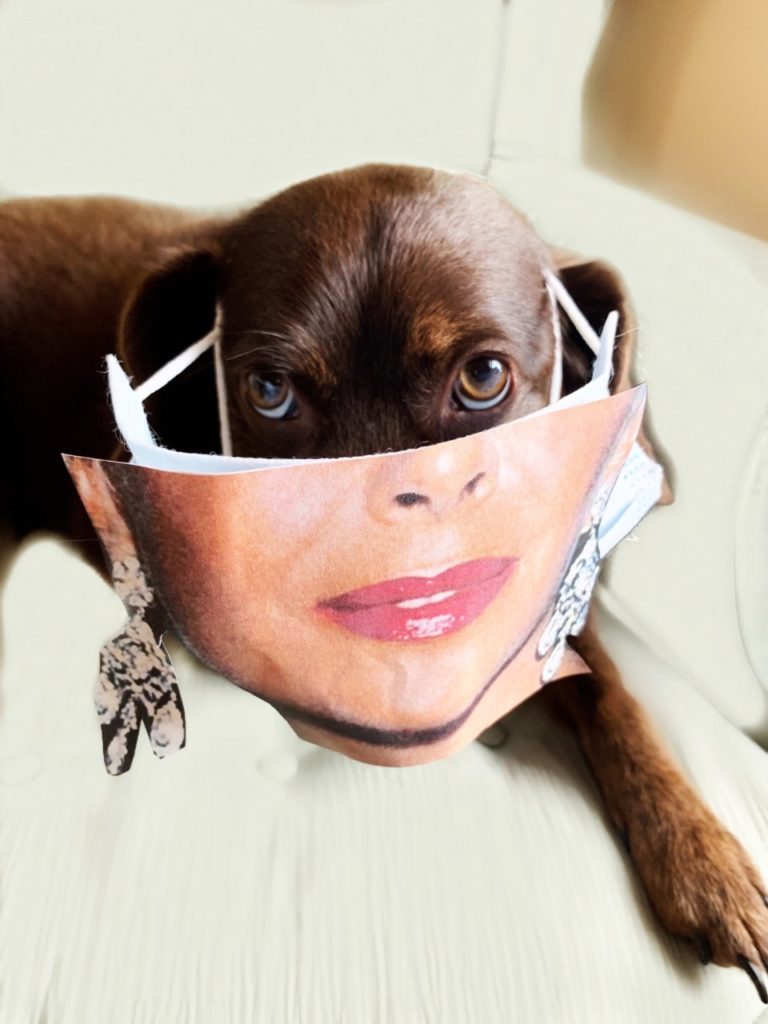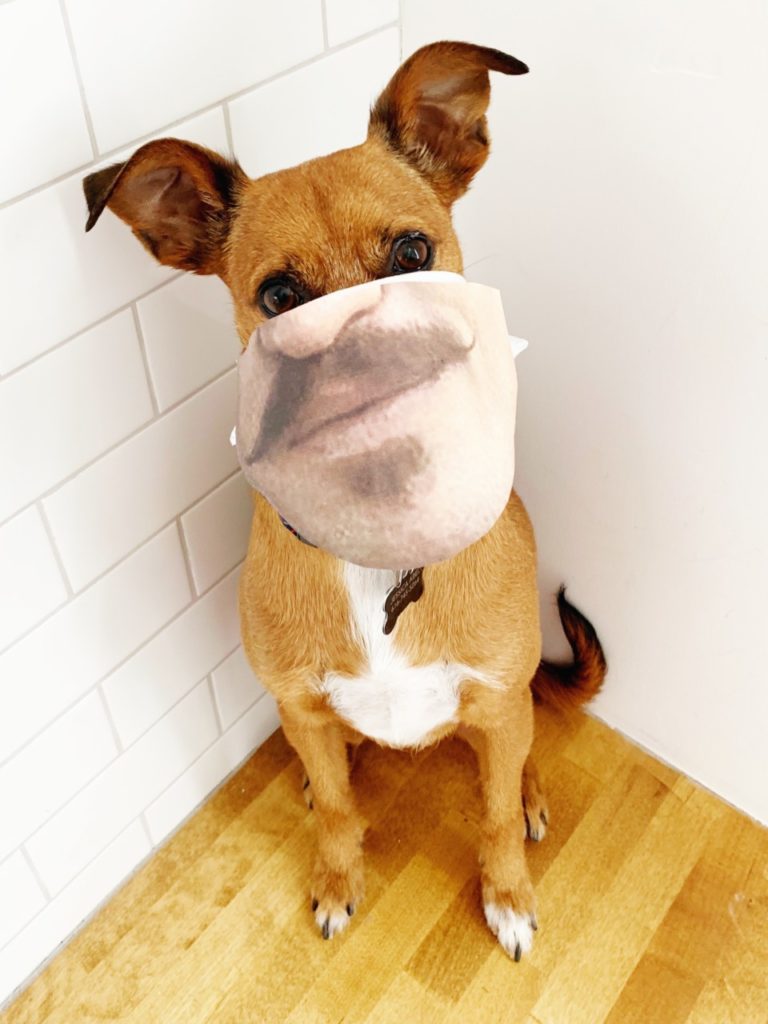 If you want to purchase fun and friendly face masks visit these shops:
www.knottytie.com/pages/face-mask-collections
www.etsy.com funny face masks
I also would like to share some observations on how people have brought a smile to my life at the grocery store.
A simple wave
A nod of the head
Showing courtesy
Still talking…..We aren't talking to each other!! Probably because we are six feet apart.
MUSIC….I don't know why but I am not hearing much music in the stores. I LOVE it when Family Fare plays 80's music. That makes me smile.
I am amazed at all the fantastic things people are doing to help each other. Kindness and generosity is alive and well in America. I am just asking for some of your great ideas on how to replace a smile.