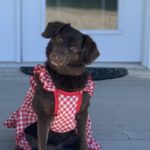 Guess what, fashionistas?! It's time to get Fashion Friday back in action! If you know me, you know I LOVE some good outfits. Whenever I see my human pull out my clothes, I try to tackle her out of excitement (true story).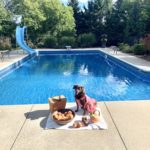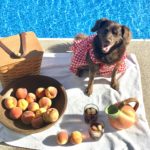 I thought I would get the summer started with my favorite sophisticated summer pool or lake party outfit – the ruffled dress! You know I like to keep things fancy when possible, and this ruffled dress is playful but classy, just like me!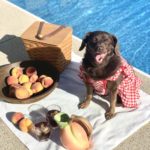 Want something like this for your furry fashionista? My human just ordered something similar from Pet Supplies Plus for me, so check out our stories to purchase one for your best friend!
Happy fashioning, everybody!